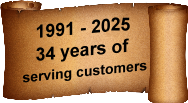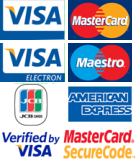 Satellite Dishes from the Satellite Superstore UK. Satellite dish heaters. Sky mini dishes. Fixed satellite dishes. 60cm - 4.5m satellite dishes. Transparent satellite dishes. Aluminium satellite dishes, Satellite dish heaters. Large satellite dishes. Prime focus satellite dishes. Raven dishes. 1.8m Raven satellite dish. Folding satellite dishes. Channel Master, Primesat, Triax, Low prices and Discounts. Easy fit satellite dishes. Andrews satellite dishes, Clear dishes. 60cm, 85cm, 1m, 1.1m 1.2m, 1.25m, 1.3m, 1.4m, 1.8m, 2.3m, 2.4m 3.0m 3.7m, 4.5m satellite dishes. Sqish, Selfsat. Heavy duty satellite dishes for high wind and high salt areas. UK
We have 2 identical sites on different servers. www.satellitesuperstore.com & www.satellitesuperstore.co.uk If one site is down, please use the other one
Fixed dishes menu page - scroll down
6 degree monoblock dish kits
80cm dish kit
85cm transparent dish kit
90cm dish kit
1.0m dish kit

4.2 degree monoblock dishes
80cm dish kits
90cm dish kits
85cm transparent dish kit

3 degree monoblock dishes
90cm dish kits

20 degree bracket dish kits
80cm dish kits
90cm kits
85cm tranparent dish kits

20 degree bracket dish kits with multiswitch.
80cm multiswitch dish kit
90cm multiswitch dish kit
85cm multiswitch transparent dish kit


3 sat triple monoblock -
Astra 2, Asta 1 and 23E or use just for Astra 2 & Astra 1

Inverto Mulitconnect system kits fit ANY dish.

LNB kits

Inverto 3 satellite LNB kit
Inverto 4 satellite LNB kit

Dish kits

3 sat 80 or 90cm dish kit
3 sat 85cm transparent dish

4 sat 90cm dish kit

3 or 4 sat 90cm heavy duty fibre glass dish kit

4 sat 97m dish kit
4 sat 1.0m dish kit

3 sat multiswitch dish kits
4 sat multiswitch dish kits

Primesat Aluminium 85cm

Primesat Transparent 85cm

Triax 90cm

Primesat Aluminium low cost high gain 1.0m

Primesat Aluminium low cost high gain 1.1m


Triax heavy duty 70cm
Triax heavy duty 90cm
(For high wind and high salt areas)


Heavy duty and larger motorised dishes

Primesat 1.4m
Primesat 1.8m
(with C Band option)
Primesat 2.3m
(with C Band option) (optional 3.1m extensions)
Primesat 3.0m
(with C Band option)
(optional 3.1m extensions)

Raven 1.2m
Raven 1.8m
Raven 2.4m

Raven dishes are formally "Andrews" and before that "Channel Master"


Maxview
Manual, semi-automatic and automatic dish kits and domes for caravans, motorhomes & RV's

New
Maxview Crank Up Mark 2 B2590.

Maxview Seeker MXL003 65cm and 85cm automatic folding dish

Maxview VuQube.



Fully automatic VuQube






Maxview domes.

Maxview VuDome.

Maxview fully automatic 011 dome, single & twin LNB versions

Fully automatic dish on a tripod

Travel Vision automatic dish on tripod.

Folding roof top self seeking dishes

Megasat Caravanman 85cm.

Flat Sat 85cm with quad LNB

Maxview Seeker MXL003 65cm and 85cm

Table top automatic dish

Megasat Satmaster.

Fully automatic VuQube

Fully automatic domes

SATFI compact automatic dome for the UK.

Megasat campingman32 GPS automatic dome. (Multi- sat.)

Maxview 011 automatic dome


Tracking Dome

TracVision RV1 tracking dome. Watch satellite TV on the move.

Budget meters -
Low cost Primesat meter
with optional lead.
Low cost satmeter Kit -

meter, lead and compass.



Professional meters -
Primesat SF-3000 meter with spectrum analyser and TV. (see left)

Primesat SF-600 meter
(See left)

Primesat SF-500 low cost meter (£64.95) (see left)


First Strike FS1-ProHD

Satcatcher Setsat.

Horizon HD-STM combo



Smartmeter S20. (See left)
Smart NIT DVB-S2 HD, built in TV. Spectrum Anayser.




Digital Compass
Lensatic Compass


Single LNBs
Titanium LNB
Inverto Black Ultra

Twin LNBs
Titanium twin
Inverto Black Ultra twin

Quad LNBs
Titanium Quad

Quatro LNBs
Titanium quatro LNB

Octo LNBs
Titanium 0.1dB Octo LNB

Triax KA Band twin LNB

Monoblocks
Unicable LNBs
Feedhorns
C Band LNBs

LNB Menu Page

Triax TV, FM and DAB aerials
Feedhorns menu page

Raven feedhorn

Raven feed with C120LNB

Invacom prime feedhorn

Invacom feed with C120LNB

Universal prime focus feed

Universal prime feed & LNB

Universal offset feedhorn

Universal offset feed & LNB

C Band feedhorn with support boss

Primesat C Band feed support boss (No.2) For all 3 arm prime focus dishes.




Technomate -
TM2300 Diseqc motor
TM2600 Diseqc motor
Alsat
LED Dark Motor
Alsat Dark Motor.

Linear actuators 10" to 36"
Standard Superjack
10-inch linear actuator
12-inch linear actuator
18-inch linear actuator
24-inch linear actuator
Heavy Duty Superjack
24-inch linear actuator
36-inch linear actuator
We ONLY sell genuine Jaeger "Superjack". We do not sell "copies"

Polar mounts for -
Raven 1.2m Dish
Andrews 1.2m dish
Channel Master 1.2m dish
Raven 1.8m Dish
Andrews 1.8m dish
Channel Master 1.8m dish
Primesat 1.4m Dish
Primesat 3.0m Dish
Low cost standard wall mounts.

U pole 1E (for dishes up to 60cm)

Standard Elbow 1D (for dishes up to 90cm)

Short Elbow S1D small stand off.

Elbow 1J (for dishes up to 90cm)

Large Elbow 1DL
(for dishes up to 1.0m)
480mm stand off.

76mm pole elbow (for dishes up to 1.2m)



South facing H/Duty mounts
50mm pole "south" facing 450mm stand off.

50mm pole "south" facing 550mm stand off.

76mm pole "south" facing 450mm stand off.

76mm pole "south" facing 550mm stand off.

Above the gutter mounts
50mm pole 300mm standoff
50mm pole 450mm standoff
50mm pole 550mm standoff

76mm pole 300mm standoff
76mm pole 450mm standoff
76mm pole 550mm standoff

Longer (3m) 76mm pole options
3m pole options U clamps
Ground Stands
50mm pole ground stand
76mm pole ground stand
115mm pole ground stand
6.5" pole ground stand
Folding Stand

See our other web site at-
www.primesat.eu
This site includes many products that are exclusive to the Satellite Superstore.
The site contains -
• Products that we manufacture (e.g. We have manufactured heavy duty wall mounts and ground stands since 1991).
• Selected products which have our own Primesat brand name and have been prepared to our specifications.
• Selected products where we have been appointed the authorised UK or European distributor by the manufacturer.
www.primesat.eu
is an information site. Here you will find full specifications
and many detailed pictures. To buy any of these products, simply order them on this web site.

Link to our own satellite museum site
Rewind Museum. A Museum of vintage consumer electronics.
See
http://www.rewindmuseum.com/vintagesatellite.htm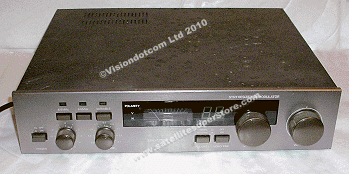 For old Satellite receivers with knobs on! (and other historic items)
And
Vintage reel to reel video recorders. Vintage VHS and Betamax VCRs.
Vintage video cameras. Vintage Laser Disc. Vintage Computers.
Old telephones, Old brick mobile phones. Vintage Hi Fi, Old reel
to reel audio and early audio cassette decks. Including,
The history time line of vintage consumer electronics.
And much more .....
So see,
http://www.rewindmuseum.com/home.htm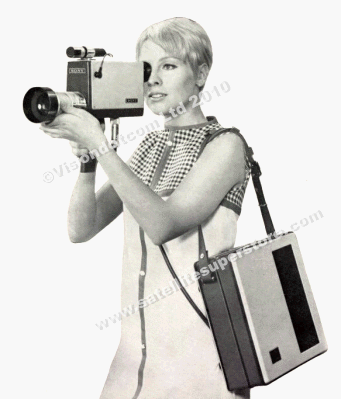 It is well worth a visit.
Only The Satellite Superstore brings you great products,
advice and it's own MUSEUM



Contacting us.
Tel. (UK) 01207 544664 and 01207 544224
International Tel. + 44 1207 544664.
If you are ringing us about a product you have already purchased, you should ring the support line on your invoice.
Before sending questions via e-mail please check-out our
Frequently asked questions
as this could save time.
If you have any questions & comments regarding this site's content, please ....
contact us by e-mail.
(We only accept questions in English (no text language). We do not open attachments.)
Questions about faults or returns must include an invoice number or order number & date of purchase.
Technical questions are not a problem but questions about "channels" should be checked out first with
the satellite providers. Links to the satellite providers web sites are on our
Links Page
Copyright © 2014 Vision International. All rights reserved.