SLX Omni Link Kit +.
Wired control for all receivers.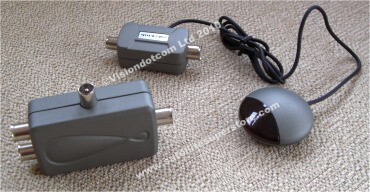 Just like the TV eye link system used for Sky Digiboxes, this system works with all receivers.
It all works with the existing UHF distribution system in your home.
Control up to three devices. One remote link eye includes for one remote room. Extra
SLX link eyes for more rooms are abailable below.
Connect up the link to the satellite receiver and the TV link at the end of the cable in the remote
room and have full contol of the satellite receiver from that room. See it on our
accessories
page.

Triax HD Modulator with TV eye control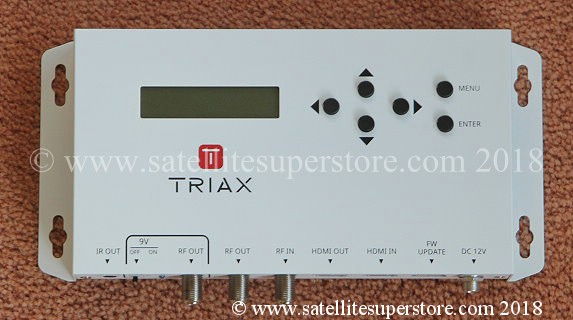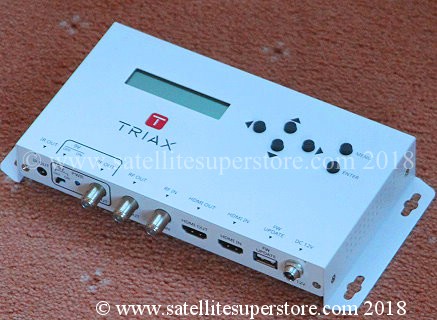 Important -
Unlike many other modulators on the market, this one can be controlled using the TV eye system. It has
control built into it. (Some people already have a TV eye system in their home). Just put a tv eye on the end of the
cable going into the back of your (e.g. bedroom) TV and you can control the satellite receiver in the main room from
the bedroom. Also unlike other modulators, this one has and HDMI loop-through which means when the HDMI lead
goes into the modulator, it also loops out to go to the TV next to it. Most modulators do not have this function
and if not, an additional HDMI splitter is needed. No splitter is needed with this modulator.
The HD modulator, has an HDMI input and a coaxial cable output. Many houses already have a UHF distribution system.
A similar system in the past would take the coaxial output from the UHF (RF) connection of a receiver, maybe to an existing
distribution amplifier in the loft, then cables down to the rooms. This new HD modulator will work with your existing
distribution system. Satellite receivers now have an HDMI output. Connect the HDMI output from your satellite receiver
into the HD modulator. The coaxial output of the modulator can go direct to a second TV elsewhere in the house, or it
can go to a distribution amplifier (which may be in the loft) and then to many rooms. This coaxial cable then plugs into the
digital tuner input of your TV. All you then have to do is tune in the channels on your TV and one of the channels will be the
satellite receiver from the main room. This can be in full 1080p HD. Additional notes. The old UHF system in use for, probably
30+ years from an RF output was analogue and not very good quality. Usually there was an RF modulator built into the satellite
receiver and you had to tune in the analogue tuner of your TV set. Today many flat screen sets have both analogue and digital
tuners. Since there is no analogue TV any more the analogue tuner only tends to be used for tuning the old UHF, RF distribution
system but the new HD modulator works through the digital tuner of the TV in full HD. There have been some HD distribution
system which use CAT 5 cable but this system of HD over coax means that the old existing distribution system using coax can
be used and will it all work in full HD. There is an aerial loop through on the back of the modulator (just the same as the
old analogue loop through in the back of a satellite receiver with RF in and out) and so if the TV aerial can go into the
modulator, the aerial will then be carried with the satellite receiver signal to every TV through the distribution system in
the usual way. Also remember out dedicated telephone support line just for our customers is there to help you
A TV eye is included but additional
TV eyes
can
be added.
Click here
to order.

Long pole "above the gutter" wall
mounts for fixed dishes up to 1.0m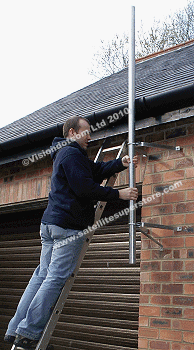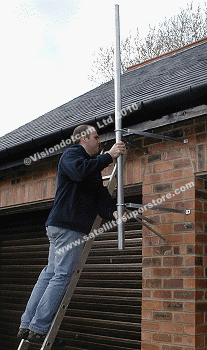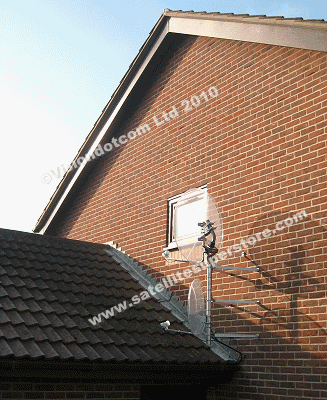 5 bolt fixing. Various stand off distances and 2 pole lengths - 1m and 2m. All pole diameters are 50mm
The poles are galvanised. the stand off distance is from the wall is to the inside of the pole.
If the dish is larger than 1.0m use a heavy duty "above the gutter" wall mount from our
wall mounts & ground stands
page or a ground stand if applicable.
The following mounts are available from the
Wall mounts & ground stands
page,
Long pole wall mount 1. Stand off - 300mm. 2m galvanised pole.
Order code LPMOUN1
Long pole wall mount 2. Stand off - 500mm. 2m galvanised pole.
Order code LPMOUN2
Long pole wall mount 3. Stand off - 300mm. 1m galvanised pole.
Order code LPMOUN3
Long pole wall mount 4. Stand off - 500mm. 1m galvanised pole.
Order code LPMOUN4

Link to Triax 20 degree Multibracket kit
optional LNBs and diseqc switch.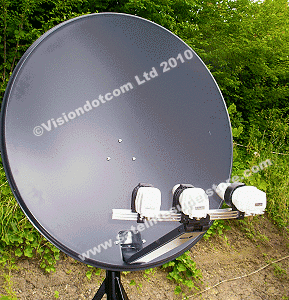 The Multibracket bar includes all of the fittings to hold 4 LNBs
Link to Triax multibracket kit
Triax 20 degree Multibracket bar only without LNBs or switch.
TRIAX Multibracket bar with 2 Titanium LNBs and a 2-way diseqc switch.
TRIAX Multibracket bar with 3 Titanium LNBs and a 4-way diseqc switch.
TRIAX Multibracket bar with 4 Titanium LNBs and a 4-way diseqc switch.

Dish sizes disclaimer.
Please not that dish sizes vary.
Manufactures quote a particular size of dish, however, dishes are not circular, they are
oval and the dish diameter referred to in their literature and on our site is an
approximation and should not be taken as an exact dimension.





See our other web site at-
www.primesat.eu
This site includes many products that are exclusive to the Satellite Superstore.
The site contains -
• Products that we manufacture (e.g. We have manufactured heavy duty wall mounts and ground stands since 1991).
• Selected products which have our own Primesat brand name and have been prepared to our specifications.
• Selected products where we have been appointed the authorised UK or European distributor by the manufacturer.
www.primesat.eu
is an information site. Here you will find full specifications and many detailed pictures.
To buy any of these products, simply order them on this web site.

Link to our own satellite museum site
Satellite Museum. A museum of vintage satellite receivers.
See
www.satellitemuseum.com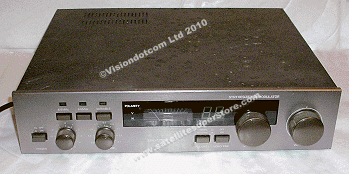 For old satellite receivers with knobs on and read about "
A History Of Satellite TV
".
Also see
www.rewindmuseum.com
. A Museum of vintage consumer electronics.
Vintage reel to reel video recorders. Vintage VHS and Betamax VCRs. Vintage video cameras. Vintage
Laser Disc. Vintage Computers. Old telephones. Old brick mobile phones. Vintage Hi Fi, Old reel
to reel audio and early audio cassette decks. Including, the history time line of vintage
consumer electronics ... and much more .....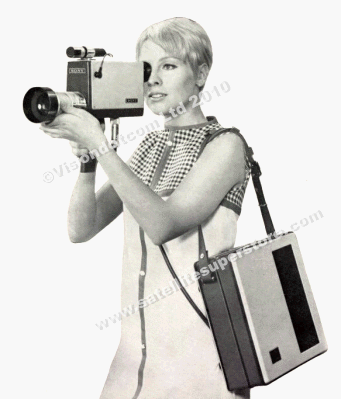 It is well worth a visit.
Only The
Satellite Superstore
brings you
great products, advice and it's own museum.


You may be interested in two other web sites.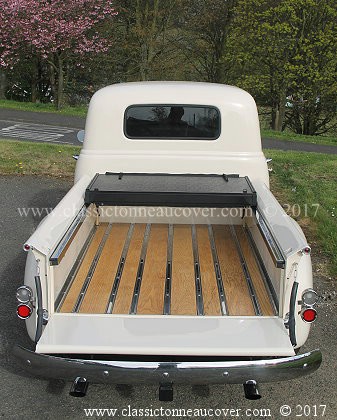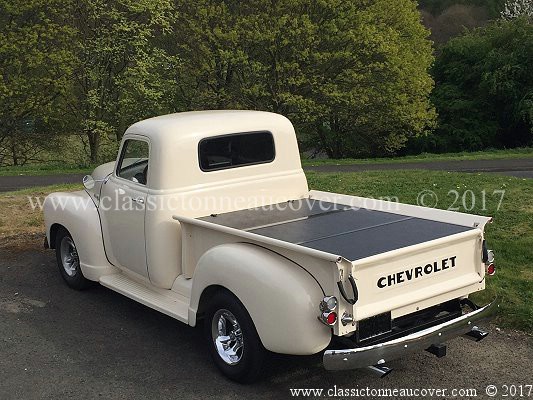 www.1952chevytruck.com
This web site shows all of the restoration process and the modifications to this truck.
In addition, there is a hard high quality tonneau cover on a new web site
at
www.classictonneaucover.com
for the 1947-53 Chevy truck.


Contacting us.
Unlike many other companies we are happy to answer questions on the phone.
Tel. (UK) 01207 544664 and 01207 544224
International Tel. + 44 1207 544664.
Before sending questions via e-mail please check-out our
Frequently Asked Questions
as this could save time.
If you have any questions & comments regarding this site's content, or you need advice please ....
click here
to go to our
contact forms
.

Copyright © 2019 Vision International. All rights reserved.