We have 2 identical sites on different servers. www.satellitesuperstore.com & www.satellitesuperstore.co.uk If one site is down, please use the other one
Outlet Plates menu page - scroll down
































































Standard fitting outlet plates



F connector outlet plate.








Maxview F connector outlet plate.








Twin F connector outlet plate.









Wolsey IEC aerial outlet plate.









Wolsey F & IEC aerial outlet plate.






Standard fitting outlet plates for multiswitches



Triax TV, radio & satellite triplexed outlet plate









Triax TV, radio and twin satellite quad outlet plate










Triax TV, radio, return, phone and twin quad satellite outlet double plate











maxview TV and radio diplexing plate












Satellite and Ethernet plate









Single back boxes.












Double back boxes.









Distribution advice































Build your own grids

Build your own double grid from many options with only 1 "add to cart"



Build your own single grid from many options with only 1 "add to cart"



Grids sold separately

Single modular grid






Double modular grid






Modules sold separately.




F connector module







UHF IEC connector female module









UHF IEC connector male module









Cat 5e module









Cat 6 module









telephone slave module







telephone master module









blanking plate module







HDMI module





For multiswitches




Diplexing plate module








Triplexing plate module







Quad plate module




Back boxes.




Single back boxes.









Double back boxes.







More grids sold separately

Single space single grid


Distribution questions and answers.
I want to have multiple satellite points around the house
and multiple receivers. I also want to distrubute the TV from one receiver to all TVs how
can this be done. and -
How can I use Sky Q with standard multiswitches?
How can I run 2 x freesat 4K receivers using one dish and a wideband twin LNB?
How can I use 2 x freesat 4 K receivers and a Sky Q receiver from one dish and one LNB?
How can Sky Q be sent to multiple appartments from one dish.
ANSWER F7 (and see 7b below as well)
There are several parts to this question.
Input
To provide many satellite dish points, (e.g. Sky or freesat) around the house you either need a quatro LNB on your
dish or a quatro LNB dish kit. see
dishes with quatro LNBs
and a 5 input multiswitch
(multiswitches are usually situated in a loft or cupboard or central area.) See
multiswitches
.
(Please note our latest
EMP multiswitches
also work with quad LNBs or 4 outputs from an octo LNB.
Most other makes only work with quatro LNBs) The quatro or quad LNB (with 4 outputs) feeds the multiswitch
using 4 LNB cable - see
4 LNB cable
Best to put two outlets in each room as it may be that twin tuner receivers
(record one channel and watch another) may be needed. (These are called twin tuner PVRs) If so use
the twin wall plates see
outlet plates
then scroll down to the twin units. Use twin cable to each room. see
Twin cable
For (e.g.) 6 rooms a 12 output multiswitch would be used. Twin cable to each room. An aerial can be fed
into the 5th input of the multiswitch if required. Using a wall plate which has a diplexer built in, two
satellite points and an aerial point is available. The UHF aerial signal is added to the satellite signal
by the multiswitch and goes down the same wire as the satellite signal. If two or three aerials are required
e.g. TV, FM and DAB radio, a 3 way combiner can be fitted on the roof and the one cable from that unit goes
into the 5th input of the multiswitch. Again the appropriate wall plate is needed to separate them all out
again. See
multiswitch combiner
Standard Sky, Sky+ Sky HD freesat and freesat HDR and other receivers can then be connected
to the F connector wall plate. Everything you may need is on the
Multiswitches Menu Page
.
Sky Q update October 2016.
Sky Q multiswitches are now available but it is now also possible to combine
Sky Q multiswitches
with standard
multiswitches. There are three options. Use only a Sky Q multiswitch, or use a Sky Q multiswitch with a standard
multiswitch, or use a Sky Q interface with a
standard multiswitch
. A Sky Q multiswitch (e.g. 5 in and 4 out) is
cascade-able. That means it has LNB loop-through. So it is really 5 in, 4 Sky Q outputs and 4 quatro LNB outputs
(the 5th output is terrestrial) which can link to a standard multiswitch. That means it can be introduced in
front of a standard multiswitch (between LNB and standard multiswitch.) Sky multiswitches will only work with
quatro LNBs and not with the quad LNBs which are on Sky mini dishes. The other option is the
Sky Q interface
.
This is connected to the output of a standard multiswitch. 4 short cables (the interface would sit beside the
multiswitch) coming from 4 of the outputs from a standard multiswitch connect to 4 inputs in the Sky Q interface.
The Triax interface converts these 4 inputs into the 2 Sky Q outputs and 2 normal outputs. Two rooms can then be
supplied with a Sky Q feed (remember a Sky Q feed from a Sky Q multiswitch or interface only needs one cable not two).
The rest of the rooms would be fed with standard outputs and so Sky HD, freesat and standard receivers
can be used in those rooms.
Summary of these questions
-
Can you run 1 or 2 of the new recordable freesat 4K receivers and 1 or 2 of Sky Q receivers all from 1 dish AND have
access to all of the new features of these advanced receivers.
This answer also applies to running 2 x Freesat 4K receivers from 1 LNB or running 2 x Sky Q receivers from 1 LNB
Answers -
Research and putting together technical pieces of a puzzle to solve the problem. This is an interesting question
and we have a solution. The solution is a result of research here for months and will take quite a lot of explaining.
It requires some background information and so I am going to break down the explanation into blocks of information.
Suffice to say I don't believe any other company has worked out a solution to this problem but this is right up
our street. Technical stuff like this is what we do every day and it is how we support our customers for 30 years.
1. You need a hybrid LNB on your dish. If you already have a hybrid LNB on you dish, no problem. If not, first
you must identify what kind of dish you have. There are 3 options.
a) If you have a Sky Mini dish that is less than 10 years old you can fit a Sky Mini dish hybrid LNB (most
people will have this option - a less than 10 year old Sky mini dish).
A Sky mini dish looks like –
Sky Mini Dish
and the (2+4) correct hybrid LNB is at –
Hybrid LNB for a Sky Mini Dish
b) If you have a standard dish you need a 40mm hybrid LNB.
A standard dish looks like this –
Example of a Standard Dish
The 40mm hybrid LNB is at –
hybrid LNB for a Standard Dish
c) If you have a Sky mini dish that is over 10 years old, the new Sky mini dish hybrid will not fit as 10
years ago Sky changed the design of their dishes. If this is the case you must change the dish. We would
recommend the dish is changed to a standard dish as they are higher quality. Note, with earlier Sky mini dishes,
the LNB had a tongue and slid into the end of the box section boom arm. Later Sky mini dishes the LNB fits
on top of the boom arm.
2. It is important to know what a hybrid LNB is. A hybrid LNB has 2 + 4 outputs, 2 outputs are the new
twin wideband LNB and 4 outputs are universal LNB outputs also called "Legacy" outputs. In other words,
these 4 outputs are a normal quad LNB.
3. The latest freesat 4K recordable receivers have new advanced features which only work from a wideband LNB.
If the new receiver was connected to a normal twin LNB and twin cable you would be able to record 1 channel while
watching another. If the new freesat 4K receiver is connected to a new wideband LNB, which is a new type of twin LNB,
again using a twin cable, you can record several channels while watching another. Sky Q has similar features and will
also work from a wideband LNB and have the same recording capabilities, however, since the wideband outputs are
being used by 1 or 2 freesat receivers we must use the quad outputs of the hybrid LNB for the Sky Q receiver. If
the 4 quad LNB outputs of the hybrid LNB are connected to a "Sky Q Interface", you can then use 1 or 2 Sky Q master
boxes. A Sky Q interface has 4 inputs which connect to the quad LNB outputs of the hybrid LNB and 4 outputs to go to
1 or 2 Sky Q receivers See the Triax Sky Q interface at –
Sky Q Interface
The reason a Sky Q interface is required is because Sky Q has an additional capability which a freesat 4K box
does not have. That is something called "dSCR". It means if it is connected to a quad LNB through a Sky Q
interface, multiple channels can then be recorded while watching another.
4. In number 3 above, it explains how 1 or 2 Sky Q master receivers can be run from the 4 outputs of a
hybrid LNB using a Sky Q interface, however, we now need to consider how to run 2 x freesat 4K receivers
from the one set of twin wideband outputs from the hybrid LNB. This needs a wideband splitter - See
Wideband Splitter
Unlike a normal twin LNB which contains 4 components of the satellite signal and cannot
be "split" to 2 receivers, each output of a wideband twin LNB carries only one component of the satellite
signal and so it can be split. You could use 2 x IF splitters, (one for each output) but a much better
solution / product is a professional Triax 2 in and 4 out wideband splitter. It is 2 splitters in 1 package.
This is a product which Triax uses for a different application but we realised it could be used to solve
this problem. Connect the wideband LNB into this splitter and it gives you 2 x wideband outputs to go to
your two freesat 4K receivers.
Summary. To run 1 or 2 freesat 4K receivers and 1 or 2 Sky Q receivers from 1 dish requires a hybrid LNB (£39.95),
a Triax professional wideband splitter (£39.95) a Sky Q interface (£124.95) and our telephone or email support
on how to connect it and set it all up. If you have a Sky mini dish which is over 10 years old, you will
need a standard dish and wall mount (£39.95) otherwise the hybrid LNB will not fit.
Output.
Distribution round the house needs a 2, 4, 6 amp or (preferably) professional 8 way amp and cabling.
See
Professional 8 way amp
and extra
TV eyes
.
This is to distribute TV from one receiver to other TVs around the house (one channel)
This can be done by feeding a cable from the room containing the sat receiver to the multiswitch location and
into the 3 way combiner then into the multiswitch. However, the problem with this method is that the multiswitch
will not permit the 9 volts to go through and the TV Eye or omni link system to work for control. It is better
therefore to have a completely separate output system with separate cabling for the distribution system
This would mean 3 cables to each room, two for the satellite and one for the distribution. TV eyes for Sky receivers
Sky accessories
or omni link systems for freesat receivers or other receivers see the
omni link kit
(and a modulator is required - same page or use an analogue
Triax Trilink
)
This will allow full control of the Sky or freesat system from all of the rooms (but only in UHF analogue).
Latest information on HD 1080p output distribution.
Triax HD Modulator with TV eye control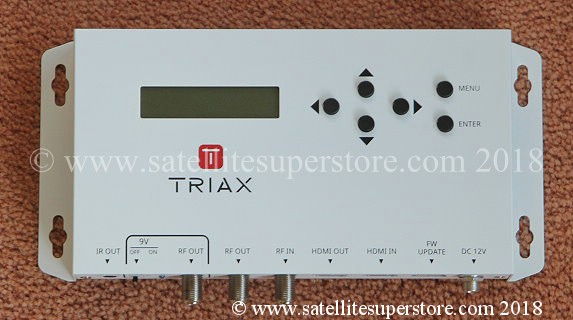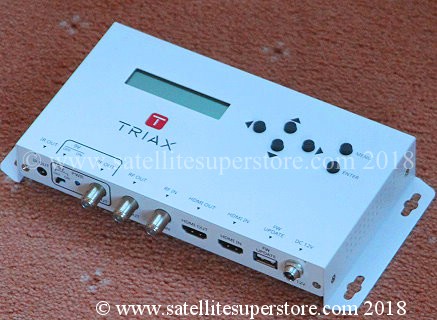 Important -
Unlike many other modulators on the market, this one can be controlled using the TV eye system. It has
control built into it. (Some people already have a TV eye system in their home). Just put a tv eye on the end of the
cable going into the back of your (e.g. bedroom) TV and you can control the satellite receiver in the main room from
the bedroom. Also unlike other modulators, this one has and HDMI loop-through which means when the HDMI lead
goes into the modulator, it also loops out to go to the TV next to it. Most modulators do not have this function
and if not, an additional HDMI splitter is needed. No splitter is needed with this modulator.
The HD modulator, has an HDMI input and a coaxial cable output. Many houses already have a UHF distribution system.
A similar system in the past would take the coaxial output from the UHF (RF) connection of a receiver, maybe to an existing
distribution amplifier in the loft, then cables down to the rooms. This new HD modulator will work with your existing
distribution system. Satellite receivers now have an HDMI output. Connect the HDMI output from your satellite receiver
into the HD modulator. The coaxial output of the modulator can go direct to a second TV elsewhere in the house, or it
can go to a distribution amplifier (which may be in the loft) and then to many rooms. This coaxial cable then plugs into the
digital tuner input of your TV. All you then have to do is tune in the channels on your TV and one of the channels will be the
satellite receiver from the main room. This can be in full 1080p HD. Additional notes. The old UHF system in use for, probably
30+ years from an RF output was analogue and not very good quality. Usually there was an RF modulator built into the satellite
receiver and you had to tune in the analogue tuner of your TV set. Today many flat screen sets have both analogue and digital
tuners. Since there is no analogue TV any more the analogue tuner only tends to be used for tuning the old UHF, RF distribution
system but the new HD modulator works through the digital tuner of the TV in full HD. There have been some HD distribution
system which use CAT 5 cable but this system of HD over coax means that the old existing distribution system using coax can
be used and will it all work in full HD. There is an aerial loop through on the back of the modulator (just the same as the
old analogue loop through in the back of a satellite receiver with RF in and out) and so if the TV aerial can go into the
modulator, the aerial will then be carried with the satellite receiver signal to every TV through the distribution system in
the usual way. Also remember out dedicated telephone support line just for our customers is there to help you
A TV eye is included but additional
TV eyes
can
be added.
Click here
to order.
from any room. Also remember out dedicated telephone support line just for our customers is there to help you
Also see the
Triax
menu page.


See our other web site at-
www.primesat.eu
This site includes many products that are exclusive to the Satellite Superstore.
The site contains -
• Products that we manufacture (e.g. We have manufactured heavy duty wall mounts and ground stands since 1991).
• Selected products which have our own Primesat brand name and have been prepared to our specifications.
• Selected products where we have been appointed the authorised UK or European distributor by the manufacturer.
www.primesat.eu
is an information site. Here you will find full specifications and many detailed pictures.
To buy any of these products, simply order them on this web site.

Link to our own satellite museum site
Satellite Museum. A museum of vintage satellite receivers.
See
www.satellitemuseum.com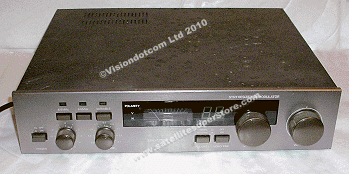 For old satellite receivers with knobs on and read about "
A History Of Satellite TV
".
Also see
www.rewindmuseum.com
. A Museum of vintage consumer electronics.
Vintage reel to reel video recorders. Vintage VHS and Betamax VCRs. Vintage video cameras. Vintage
Laser Disc. Vintage Computers. Old telephones. Old brick mobile phones. Vintage Hi Fi, Old reel
to reel audio and early audio cassette decks. Including, the history time line of vintage
consumer electronics ... and much more .....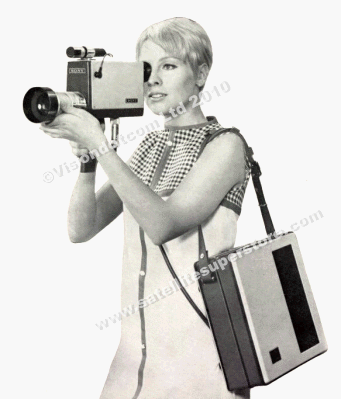 It is well worth a visit.
Only The
Satellite Superstore
brings you
great products, advice and it's own museum.


You may be interested in two other web sites.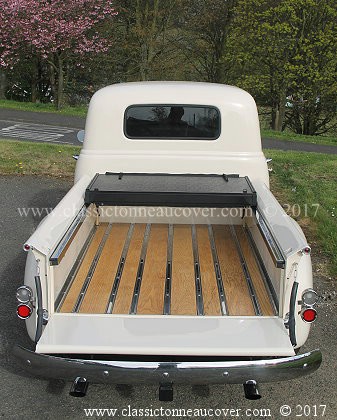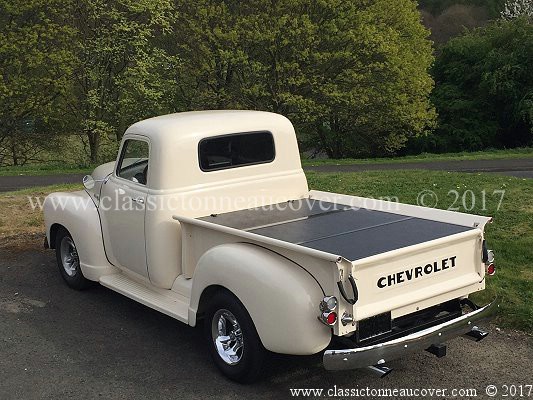 www.1952chevytruck.com
This web site shows all of the restoration process and the modifications to this truck.
In addition, there is a hard high quality tonneau cover on a new web site
at
www.classictonneaucover.com
for the 1947-53 Chevy truck.


Contacting us.
Unlike many other companies we are happy to answer questions on the phone.
Tel. (UK) 01207 544664 and 01207 544224
International Tel. + 44 1207 544664.
Before sending questions via e-mail please check-out our
Frequently Asked Questions
as this could save time.
If you have any questions & comments regarding this site's content, or you need advice please ....
click here
to go to our
contact forms
.

Copyright © 2019 Vision International. All rights reserved.