We have 2 identical sites on different servers. www.satellitesuperstore.com & www.satellitesuperstore.co.uk If one site is down, please use the other one
The support detailed below is largely applicable to any product we sell
We have used a motorised system as an example.
Thinking of fitting a motorised system yourself?
We detail the support we have in place for you.
1. The skills you need to fit your own system.
If you are able to do a bit of DIY around the house, maybe even an oil change on your car,
all of this would indicate that you have the correct aptitude to fit a system yourself providing
you are properly trained. We can provide that support. (No previous knowledge is required.)
However, having the skills to drill the wall to take the wall mount bolts is needed.
2. Detailed instructions are provided.
The instructions that come with most satellite receivers and / or dishes is usually poor.
In the free fitting kit you receive our own booklets which is written by us and
is based on 14 years of practical experience.
Diagrams are included explaining the physics so that an overview is also understood.
Understanding the principles is all part of knowing how to do the job.
There are not many questions we have not been asked 100s of times and so a question and answer
section is included.
3. The receiver programming option.
This is a highly recommended option. The channels are scanned in for you and, most importantly,
moved around into a logical order. Free channels are moved to the start of each satellite.
This helps set up the dish.
It also helps to make up for the usual rather badly written manufacturers manuals.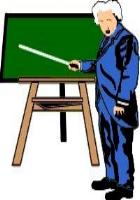 4. Telephone and email support.
When you buy a system from us, on the invoice, you are given our technical line support telephone number. This is
not a premium line. It is normal BT number. Here we can guide you through the process. Our staff have all received
training with regular courses on new products. Staff have also had practical experience either due to originally
being involved in installation work, or testing products in our dish farm test facilities. From 1991 until 2000 we used to
install multiswitches and so this is an subject that comes easy to us. We have sold and used professional satellite
meters since 1991 and again support is easy with products that are very familiar. With a motorised system, we
prefer to advise customers in stages. There are many stages in the setting us process. If a stage is missed,
the dish will not track the arc. We have to send you back to the beginning or an earlier stage. Therefore, we
prefer customers not to be too eager and jump ahead without checking with us as it then takes longer. Far better
to let us set one task at a time, just enough to remember, then ring us again for the next set of instructions
for the next stage. Over the years we have found this method works very well.
How does all this approach compare with other dealers. Some have no phone number. You have to send an email and hope
you receive an answer. Customers tell us that even when there is a phone number, the stock answer from many dealers
is "read the instructions"! They are of course referring to the manufacturers manuals which are often badly written
and not going to be much help. We know of one dealer who offers support for up to 5 years. They make it sound like
this is an extra bonus if you buy goods from them. All of our customers since we started in 1991 are eligible for
support. There is no time limit. We are here to help if you have bought the product from us.
Satellite Superstore offers email and telephone after sales support to all of our customers.
5. Free fitting kit.
When you buy a complete motorised system from us, (including receiver) you receive a free fitting kit.
Details are on the
Free fitting kit page.
It is worth reading all this page as it includes some other useful
information regarding what is needed to fit the system.
Final comments.
With all of this support in place we have even managed to help customers that really
do not have the original DIY aptitude, although it does take longer.
Really all that is required is that customers follow instructions to the letter.
It is really only when they "jump ahead of us" that mistakes are made.
One step at a time is the best way to fit a system.
Support FAQ No. S1.
Manufacturers instructions - our special instructions.
A number of the products that we sell are supplied with our own special instructions. This is because there are
many examples where the manufacturers instructions are not only useless they are also totally misleading.
The result of poor manufacturers instructions is that we end up with large numbers of phone calls for
support. It is therefore in our interests to make it easier for our customers. The number of instructions
we now write ourselves are too numerous to mention here but a few examples follow.
Fitting a motorised system. Setting up portable caravan equipment
(You might expect this ... but then .... ) OUR assembly instructions for the 1224 motor.
OUR instructions on using for a Manhattan receiver. OUR instructions on setting up a
Traix 6 degree bracket or 3/4 satellite multibracket. Dreambox notes ... etc.
The problem is this - when have manufacturers EVER known anything about the practicalities of setting
up their own products? When have manufacturers EVER known how to explain anything in plain English?
This all leads us on to other interesting phone calls. They broadly ask questions about how to
set something up when the customer has not read our instructions but has read the manufactures
instructions .. and guess what .. they are confused. (Trouble is we cannot remove the manufacturers
instructions). Another problem can be when customers assume that something a manufacturers says must
be right. e.g. The Manhattan 550 PVR. On the Manhattan website there is a reference to only putting
hard drives into this receiver up to 120Gb. After detailed research, we
fitted 160 Gb hard drives and so understandable we receive calls from prospective buyers asking how
we can be doing this. The answer is simple and surprising. When we rang Manhattan at the start
of this research the reason they gave for not recommending a drive larger than 160 Gb was because
"they had not tried one" and "they were not going to recommend something they had not tried"!
We have sourced a very high quality drive that is noted for it's cool running and ability
to play back video footage without any problems at all. Countless receivers sold and ZERO RETURNS!
Yes it would be easy to reduce the price of the receiver with a cheap 160 drive that was of lower
specification. We have not done that. Customers can fit there own from drives "lying around" and
then may suffer freezing pictures, pixilation, over heating, and hard drive failures. We do we not
offer a range of hard drives that are smaller than 160Gb for customers wanting a cheaper alternative.
The reason is that we cannot find a smaller drive that is as good as this one. The high
specification of this drive is only available in 160 Gb format. (this hard drive is available from
our
accessories page.
) We hope this little story illustrates the amount of effort
we make both with our product range and with our customer support packages.
Update 2010 - We now regularily fit 500Gb and 1Tb drives to many makes of receivers.
UPDATE - Stand-alone hard drives for USB receivers
Please note that these hard drives have been specially prepared to work with USB receivers and
buying a hard drive from a shop is unlikely to work without considerable preparation software.
They are the result of a Satellite Superstore research project.
Recording from your HD receiver is made easy with these hard drives.
No formatting to do. These units are all fully prepared and tested with a HD receiver
receiver. They are plug in and use straight away.
Satellite Superstore is a manufacturer.
We have manufactured wall mounts and ground stands for 20 years.
We also maufacture polar mounts for larger dishes.
These heavy duty mounts are much stronger than the generally available commercially made mounts.
We believe we are supporting our customers since we take the time and effort to provide
products that are strong, long lasting and reliable. Products that will not fail in
high winds if properly fitted. How many other companies do that?
See the
wall mounts and ground stands
page.