We have 2 identical sites on different servers. www.satellitesuperstore.com & www.satellitesuperstore.co.uk If one site is down, please use the other one
Primesat PR-1000 V Box with handset.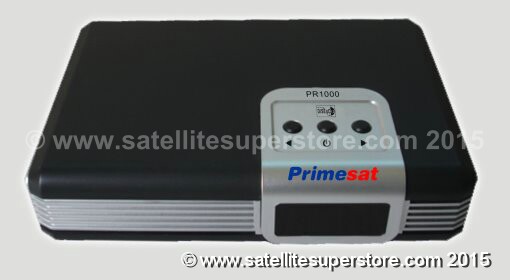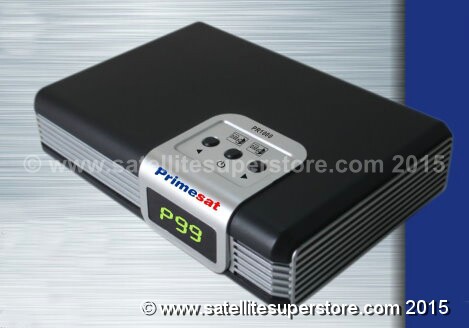 Convert DISEqC to 36 volt positioning for larger dishes. Dish positioner.
Features -
• Sleek retro design. • 99 programmable memories. • East operation and quick installation.
• Short circuit and overload protection. • Anti-noise circuit to avoid miscounting. • Ideal for DiSEqC 1.2 compatible receivers.
• Re-synchronize function. • Fully automatic or stand0alson using remote control included.
Primesat V Box with handset -
99 memories, 3 digit LED display. Use automatically without handset or with handset.
The V Box converts DISEqC 1.2 to 36 volt positioning for larger dishes. A V Box converts the DISEqC commands of
modern digital receivers to 36 volt positioning for larger dishes using 36 volt motors. The Primesat V Box has 99
satellite positions and a 3 digit display. A V Box also comes with a handset for manual use and sometimes
the handset may be needed to do a reset (even in automatic use). This V Box handset has a proper reset button.
Many V Boxes do not have a reset button, or if they do it is a hole needing a pin, A button is better.
Remember ... DISEqC commands on an 13/18V LNB cable only provide limited voltage and up to about 300mA.
That is only 0.3 of an amp. A V Box converts this to 36V and about 2 to 3 amps for larger dishes using 36 volt motors.
Typically 1.2m dishes and larger use 36 volt motors. Use the fully automatic option. Just select the channel on your
DISEqC receiver and your 36 volt motor / dish will move to the correct satellite and channel. That means do not use
the V Box handset (manual use only) use the receivers handset with the V Box in automatic mode. The LNB and
control cable connects to the V Box. A short "fly lead" needs to go from the V Box to the modern receiver, then everything
is controlled by the receiver's handset automatically. Can also be used as a stand-alone positioner as a handset is
included. (Again remember ... no need to use the handset in automatic mode.) 4 core motor control cable is available
from our cable page. To connect to a V Box, the 4 motor wires connect to the back of the V Box. I.e. the two motor
wires and the two sensor wires. The LNB also connects to the V Box. A short F connector "fly lead" links from the
V Box to the LNB input of the satellite receiver. Motor control cable is available from
the cable page
The
motor test cable
with "
V Box - motor fitting guide
" may also be of interest.
Shipping options. Discounted shipping on all web orders.
UK
-
mainland UK delivery is included in the price,
(
VAT info
.) (
Stock levels
.)
so choose "
Mainland UK delivery included
" - UK shipping option No 1 (or
priority options 4-7
).
For "
UK offshore islands including Northern Ireland
" many items including dishes up to 1.0m choose the £15 - UK option No 2.
International - Republic of Ireland - choose the £15 "
fixed price multiple items to Eire
" shipping option
International - within the EU - choose the £38 "
up to 5Kg by courier to EU countries
" shipping option
International - outside of the EU - choose the "
International shipping quote by e-mail
" shipping option.
Please note, although not guaranteed, many 1-3 day standard UK deliveries are actually arriving next day if the order
is received before our cut-off times but there is also a next day priority delivery option at only £6.50 if required
Handsets for Superjack II
V Boxes are in stock.

Primesat EZ-2000 positioner
with remote control.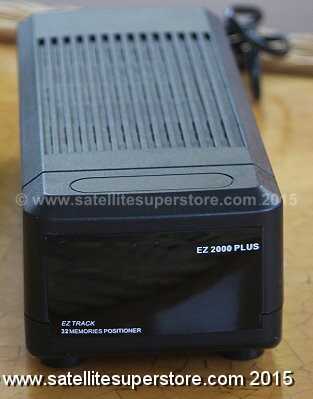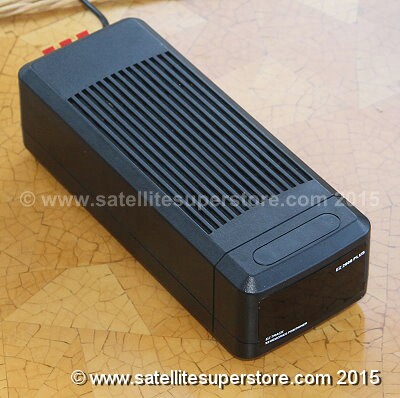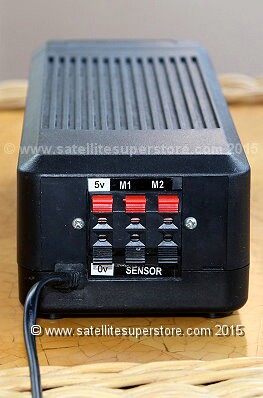 Can be used with 4 wire or 5 wire positioning. 0v and 5v included. Reed or optical sensors
Some actuators or H to H motors use a 5 wire system. This could be an optical sensor or a potentiometer.
Here 0v and 5v are needed. However, this positioner can also be used with 4 wire systems as well. Here
the 5v and 0v are ignored and the other 4 terminals are used. If there was a need for a narrow positioner
this might be worth considering. Width only 8cm. It is unusual for a motorised dish to see more than about
30 satellites and so 32 positions should be enough for most applications.
A high quality stand alone dish positioner. 36 volts. 3.5 amps. 32 satellite position memories.
(Please note this is not a V Box. It is for independent control of a 36 volt motor not DISEqC 1.2 control.)

Link to our own satellite museum site
Rewind Museum. A Museum of vintage consumer electronics.
See
http://www.rewindmuseum.com/vintagesatellite.htm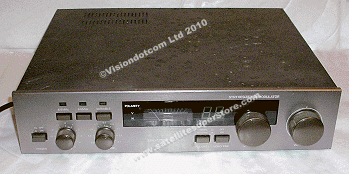 For old Satellite receivers with knobs on! (and other historic items)
And
Vintage reel to reel video recorders. Vintage VHS and Betamax VCRs.
Vintage video cameras. Vintage Laser Disc. Vintage Computers.
Old telephones, Old brick mobile phones. Vintage Hi Fi, Old reel
to reel audio and early audio cassette decks. Including,
The history time line of vintage consumer electronics.
And much more .....
So see,
http://www.rewindmuseum.com/home.htm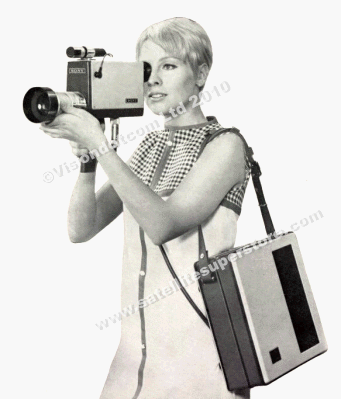 It is well worth a visit.
Only The Satellite Superstore brings you great products,
advice and it's own MUSEUM



See our other web site at-
www.primesat.eu
This site includes many products that are exclusive to the Satellite Superstore.
The site contains -
• Products that we manufacture (e.g. We have manufactured heavy duty wall mounts and ground stands since 1991).
• Selected products which have our own Primesat brand name and have been prepared to our specifications.
• Selected products where we have been appointed the authorised UK or European distributor by the manufacturer.
www.primesat.eu
is an information site. Here you will find full specifications
and many detailed pictures. To buy any of these products, simply order them on this web site.

Contacting us.
Tel. (UK) 01207 544664 and 01207 544224
International Tel. + 44 1207 544664.
If you are ringing us about a product you have already purchased, you should ring the support line on your invoice.
Before sending questions via e-mail please check-out our
Frequently asked questions
as this could save time.
If you have any questions & comments regarding this site's content, please ....
contact us by e-mail.
(We only accept questions in English (no text language). We do not open attachments.)
Questions about faults or returns must include an invoice number or order number & date of purchase.
Technical questions are not a problem but questions about "channels" should be checked out first with
the satellite providers. Links to the satellite providers web sites are on our
Links Page
Copyright © 2014 Vision International. All rights reserved.