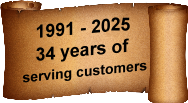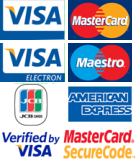 Satellite dish positioners. EZ2000, EZ6000, Superjack, 36V stand alone satellite dish positioners. The new pr1000 V BOX from The Satellite Superstore UK. A satellite positioner which converts DISEqC 1.2 to 3 amp capable 4 wire 36V control. This enables heavy duty large motors to be used with Diseqc 1.2 receivers. V Box satellite dish posioner, 36V DISEqC V Box converts DISEqC 1.2 to 36V positioning. Satellite V Box with handset.
We have 2 identical sites on different servers. www.satellitesuperstore.com & www.satellitesuperstore.co.uk If one site is down, please use the other one
As a family based company we offer telephone sales and advice. Tel. 01207 544664

Primesat EZ-2000 positioner
with remote control.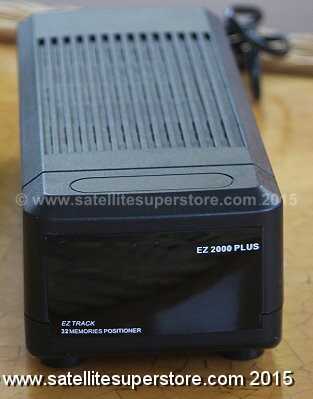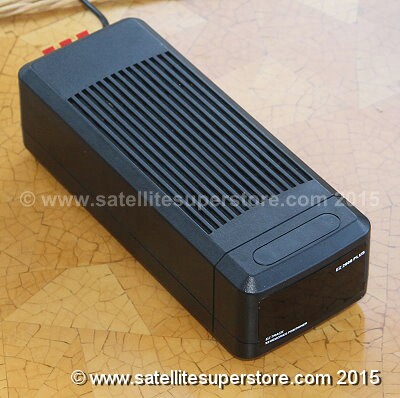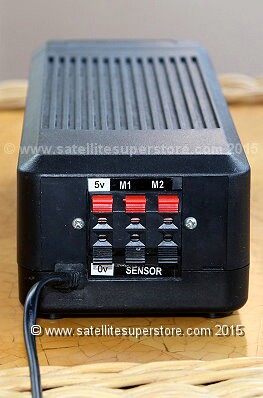 Can be used with 4 wire or 5 wire positioning. 0v and 5v included. Reed or optical sensors
Some actuators or H to H motors use a 5 wire system. This could be an optical sensor or a potentiometer.
Here 0v and 5v are needed. However, this positioner can also be used with 4 wire systems as well. Here
the 5v and 0v are ignored and the other 4 terminals are used. If there was a need for a narrow positioner
this might be worth considering. Width only 8cm. It is unusual for a motorised dish to see more than about
30 satellites and so 32 positions should be enough for most applications.
A high quality stand alone dish positioner. 36 volts. 3.5 amps. 32 satellite position memories.
This positioner is also ideal for the control of a vertical actuator in an
inclined orbit polar mount
motor.
(Please note this is not a V Box. It is for independent control of a 36 volt motor not DISEqC 1.2 control.)
The
motor test cable
with "
V Box - motor fitting guide
" may also be of interest.
("
Motor control cable
" is also available).
Primesat EZ-2000 positioner with handset.
Order code EZ2000P
Out of stock
Please note that the V Box can do exactly the same as this positioner. The
V Box
comes with a separate
handset for manual use. If it is a 4 wire reed switch motor the V box will work exactly the same.
Also the V box has a better build quality. You can order it
here
.
If you have a 5 wire motor with an optical sensor, you can add the 5V from a 5 volt power supply.
Connect the +5V to the motor and connect the negative or earth side of the power supply to
the negative or earth side of the sensor connection on the V box.

Primesat PR-1200 V Box with handset.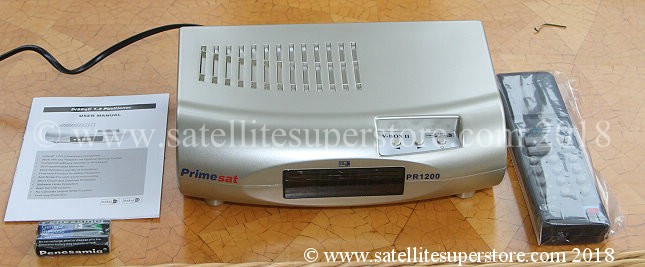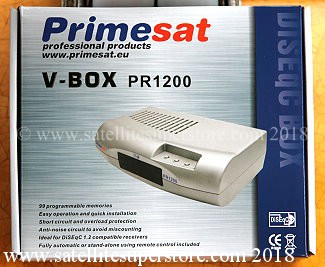 Convert DISEqC to 36 volt positioning for larger dishes. Dish positioner.
Features -
• Sleek retro design. • 99 programmable memories. • East operation and quick installation.
• Short circuit and overload protection. • Anti-noise circuit to avoid miscounting. • Ideal for DiSEqC 1.2 compatible receivers.
• Re-synchronize function. • Fully automatic or stand0alson using remote control included.
Primesat V Box with handset -
3 digit LED display. Use automatically without handset or with handset.
The V Box converts DISEqC 1.2 to 36 volt positioning for larger dishes. A V Box converts the DISEqC commands of
modern digital receivers to 36 volt positioning for larger dishes using 36 volt motors. The Primesat V Box has 99
satellite positions and a 3 digit display. A V Box also comes with a handset for manual use and sometimes
the handset may be needed to do a reset (even in automatic use). Anti noise circuit to avoid miscounting.
Remember ... DISEqC commands on an 13/18V LNB cable only provide limited voltage and up to about 300mA.
That is only 0.3 of an amp. A V Box converts this to 36V and about 2 to 3 amps for larger dishes using 36 volt motors.
Typically 1.2m dishes and larger use 36 volt motors. Use the fully automatic option. Just select the channel on your
DISEqC receiver and your 36 volt motor / dish will move to the correct satellite and channel. That means do not use
the V Box handset (manual use only) use the receivers handset with the V Box in automatic mode. The LNB and
control cable connects to the V Box. A short "fly lead" needs to go from the V Box to the modern receiver, then everything
is controlled by the receiver's handset automatically. Can also be used as a stand-alone positioner as a handset is
included. (Again remember ... no need to use the handset in automatic mode.) 4 core motor control cable is available
from our cable page. To connect to a V Box, the 4 motor wires connect to the back of the V Box. I.e. the two motor
wires and the two sensor wires. The LNB also connects to the V Box. A short F connector "fly lead" links from the
V Box to the LNB input of the satellite receiver. Motor control cable is available from
the cable page
The
motor test cable
with "
V Box - motor fitting guide
" may also be of interest.
Primesat PR-1000 V Box with handset.
Click here
to order.

Handsets for Superjack II
V Boxes are in stock.


See our other web site at-
www.primesat.eu
This site includes many products that are exclusive to the Satellite Superstore.
The site contains -
• Products that we manufacture (e.g. We have manufactured heavy duty wall mounts and ground stands since 1991).
• Selected products which have our own Primesat brand name and have been prepared to our specifications.
• Selected products where we have been appointed the authorised UK or European distributor by the manufacturer.
www.primesat.eu
is an information site. Here you will find full specifications and many detailed pictures.
To buy any of these products, simply order them on this web site.

Link to our own satellite museum site
Satellite Museum. A museum of vintage satellite receivers.
See
www.satellitemuseum.com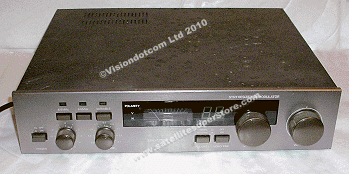 For old satellite receivers with knobs on and read about "
A History Of Satellite TV
".
Also see
www.rewindmuseum.com
. A Museum of vintage consumer electronics.
Vintage reel to reel video recorders. Vintage VHS and Betamax VCRs. Vintage video cameras. Vintage
Laser Disc. Vintage Computers. Old telephones. Old brick mobile phones. Vintage Hi Fi, Old reel
to reel audio and early audio cassette decks. Including, the history time line of vintage
consumer electronics ... and much more .....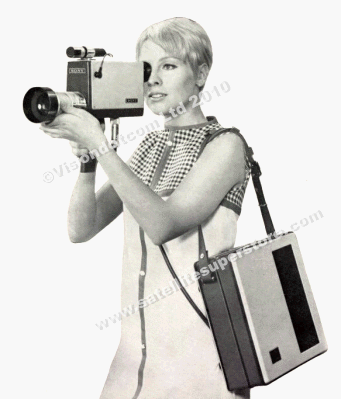 It is well worth a visit.
Only The
Satellite Superstore
brings you
great products, advice and it's own museum.


You may be interested in two other web sites.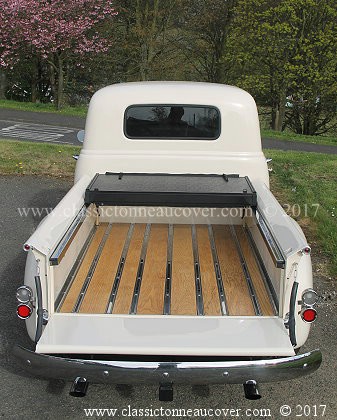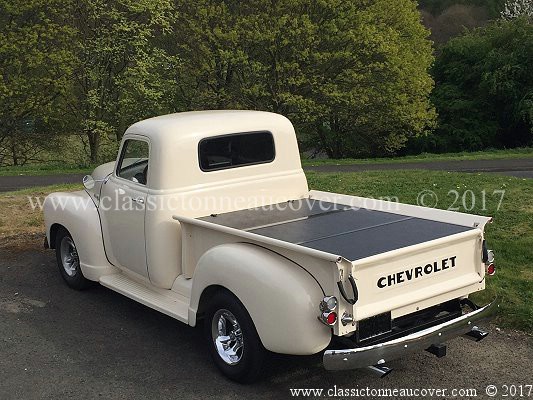 www.1952chevytruck.com
This web site shows all of the restoration process and the modifications to this truck.
In addition, there is a hard high quality tonneau cover on a new web site
at
www.classictonneaucover.com
for the 1947-53 Chevy truck.


Contacting us.
Unlike many other companies we are happy to answer questions on the phone.
Tel. (UK) 01207 544664 and 01207 544224
International Tel. + 44 1207 544664.
Before sending questions via e-mail please check-out our
Frequently Asked Questions
as this could save time.
If you have any questions & comments regarding this site's content, or you need advice please ....
click here
to go to our
contact forms
.

Copyright © 2019 Vision International. All rights reserved.