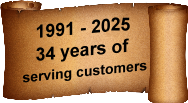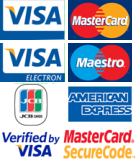 Angle Finder, Inclinometer, compass, digital compass, Satellite dish angle finder. Large angle finder. Satellite Angle Finders. Satellite inclinometers. Motorised satellite dish angles. Installation tools, instruments & satellite meters from the Satellite Superstore UK. For DIY & installers. Test instruments, Anglefinders. Digital anglefinders. satellite finder meters, angle finders, digital cable, connectors, bolts, compass
We have 2 identical sites on different servers. www.satellitesuperstore.com & www.satellitesuperstore.co.uk If one site is down, please use the other one
As a family based company we offer telephone sales and advice. Tel. 01207 544664

Professional large heavy duty angle finder
(inclinometer).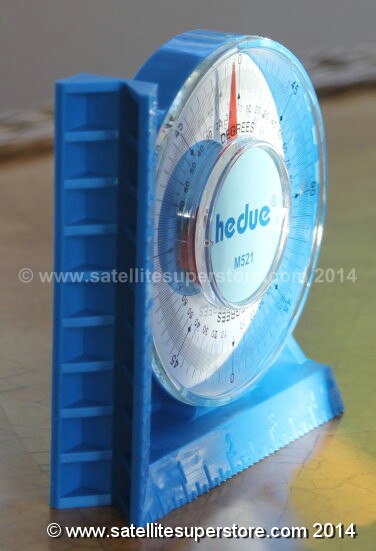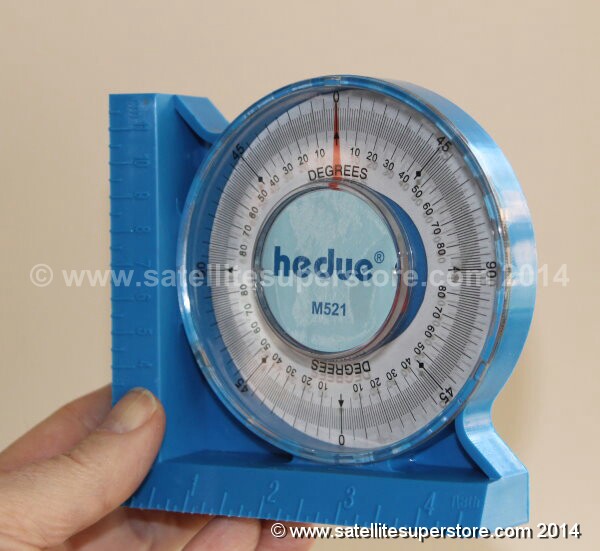 A heavy duty tool for setting the angles on a motorised dish. High impact plastic body in hi-visibility orange. V groove edge
ideal for masts as well as flat surfaces. Strong magnetic base. Very accurate large scale The dial is twice the size of most
angle finders. Very detailed calibrations. 5 times the thickness of the standard unit makes it very strong. Ideal for setting
up the dish elevation and declination angles on a motorised dish quickly and accurately. A high quality German poroduct. Boxed.
Professional large heavy duty angle finder (inclinometer) M521.
Order code ANGM521
Only £19.95


Quality angle finder (inclinometer).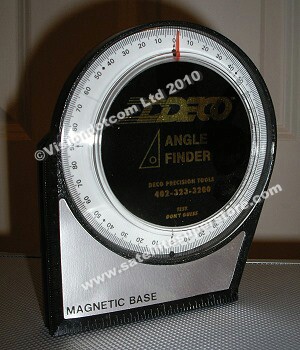 Although this is not as large and heavy duty as the one above, it is not one of the small angle finders that some companies sell.
It still have a large 100mm (4-inch) dial. It is well made, it has a magnetic base and it is boxed Ideal for setting up the dish
elevation and declination angles on a motorised dish quickly and accurately.
Quality angle finder (inclinometer).
Order code ANGLEF2
Only £14.95


Digital Inclinometer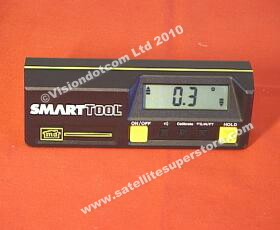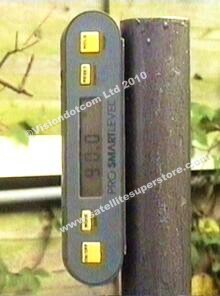 Accurate to 0.1 of a degree. Digital LCD readout. Hold function. i.e press a button and reading is held,
instrument can then be removed from dish for easier reading.
Uses 9V rectangular battery. Ideal for accurate dish alignment especially motorised dishes.
Also excellent for setting up the pole to be exactly vertical (plumb) for a motorised system and for setting
up the dish elevation and declination angles quickly and accurately.
New improved model now supplied on the left - older model on the right.
Digital Inclinometer
Order code DIGINCL
£179.95


Lensatic Compass.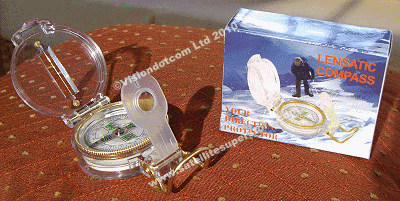 Jeweled pivot. Liquid-filled compass.
Acrylic material. Transparent cover and case. Double magnifier
structure for easy reading. Floating luminous dial for direction in dark.
A very high quality compass for the installer. Use to point the dish in the correct direction.
(Should be used with a satellite meter for fine adjustment.)
Shipping options.
Small orders (e.g. Items up to 1.5Kg and with a total value of over £14.00) - Free UK delivery (including offshore islands).
Choose - "
UK - small items - free delivery.
" - UK shipping option No 3. Sent by Royal Mail.
All Internationals - EU or outside of the EU - choose the £15 "
up to 1.5 Kg by insured international post.
" shipping option.
Minimum order value for free UK delivery is £14.00. Under £14.00 select the £3.00 delivery charge.
Lensatic Compass.
Order code COMPASS
Only £8.95


Digital Satellite Compass.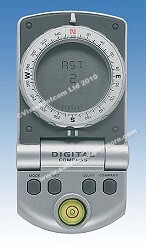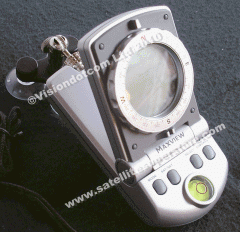 Discontinued

WALL MOUNTS & GROUND STANDS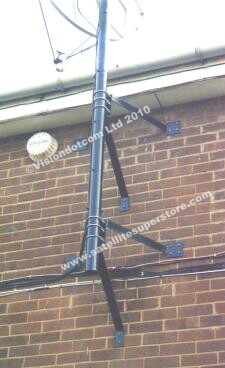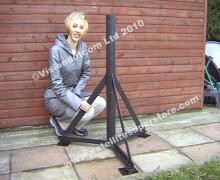 Ground stands and Wall mounts page
Vision south facing wall mounts. Vision north facing wall mounts with 2m poles
Vision ground stands. Folding ground stands for CARAVANS.


See our other web site at-
www.primesat.eu
This site includes many products that are exclusive to the Satellite Superstore.
The site contains -
• Products that we manufacture (e.g. We have manufactured heavy duty wall mounts and ground stands since 1991).
• Selected products which have our own Primesat brand name and have been prepared to our specifications.
• Selected products where we have been appointed the authorised UK or European distributor by the manufacturer.
www.primesat.eu
is an information site. Here you will find full specifications and many detailed pictures.
To buy any of these products, simply order them on this web site.

Link to our own satellite museum site
Satellite Museum. A museum of vintage satellite receivers.
See
www.satellitemuseum.com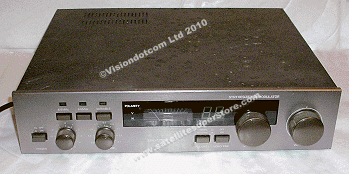 For old satellite receivers with knobs on and read about "
A History Of Satellite TV
".
Also see
www.rewindmuseum.com
. A Museum of vintage consumer electronics.
Vintage reel to reel video recorders. Vintage VHS and Betamax VCRs. Vintage video cameras. Vintage
Laser Disc. Vintage Computers. Old telephones. Old brick mobile phones. Vintage Hi Fi, Old reel
to reel audio and early audio cassette decks. Including, the history time line of vintage
consumer electronics ... and much more .....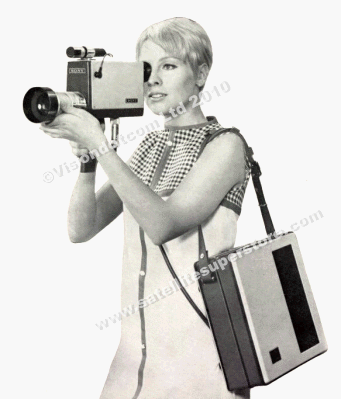 It is well worth a visit.
Only The
Satellite Superstore
brings you
great products, advice and it's own museum.


You may be interested in two other web sites.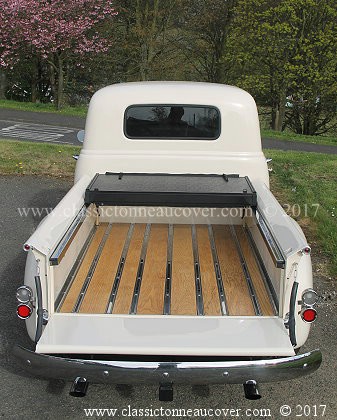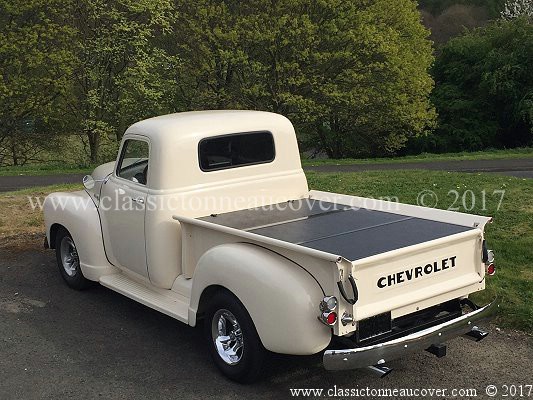 www.1952chevytruck.com
This web site shows all of the restoration process and the modifications to this truck.
In addition, there is a hard high quality tonneau cover on a new web site
at
www.classictonneaucover.com
for the 1947-53 Chevy truck.


Contacting us.
Unlike many other companies we are happy to answer questions on the phone.
Tel. (UK) 01207 544664 and 01207 544224
International Tel. + 44 1207 544664.
Before sending questions via e-mail please check-out our
Frequently Asked Questions
as this could save time.
If you have any questions & comments regarding this site's content, or you need advice please ....
click here
to go to our
contact forms
.

Copyright © 2019 Vision International. All rights reserved.