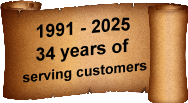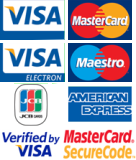 Watch the world with a motorised satellite system. UK. Technomate, Vu+, Icecrypt and Sab, multi satellite motorised satellite systems. Motorised satellite systems from the Satellite Superstore UK. Motorised satellite systems from Technomate, Dreambox, Icecrypt, Manhattan. Clear transparent motorised satellite dish systems. High definition HD satellite systems. Blind search satellite systems. 70cm, 85cm, 1.0m, 1.1m 1.2m, 1.5m & 1.8m dish motorised systems
We have 2 identical sites on different servers. www.satellitesuperstore.com & www.satellitesuperstore.co.uk If one site is down, please use the other one
Motorised system menu page - scroll down
Primesat Aluminium 85cm



Primesat Transparent 85cm



Triax 90cm



Primesat Aluminium low cost high gain 1.0m



Primesat Aluminium low cost high gain 1.1m



Triax heavy duty 70cm

Triax heavy duty 90cm
(For high wind and high salt areas)


Heavy duty and larger motorised dishes

Primesat 1.4m
(Shown left.)
Primesat 1.8m
(with C Band option)
Primesat 1.8m
inclined orbit dish.
(with C Band option)
Primesat 2.3m
(with C Band option) (optional 3.1m extensions)
(Shown left.)
Primesat 3.0m
(with C Band option)


Raven 1.2m
Raven 1.8m
(Shown left.)
Raven 1.8m with
inclined orbit motor
(Shown left.)
Raven 2.4m

Raven dishes are formally "Andrews" and before that "Channel Master"

Raven spare parts
Raven 1.8m AZEL fixed mount
Raven 1.8m arms/legs
Raven feed support boss


Polar mounts for -

Raven 1.2m dish
Andrews 1.2m dish
Channel Master 1.2m dish

Raven 1.8m dish
Andrews 1.8m dish
Channel Master 1.8m dish

Raven 2.4m dish
Andrews 2.4m dish
Channel Master 2.4m dish

Channel Master 90cm & 1.0m dishes

Polar mounts for -

Primesat 1.4m dish
or for other 1.2m to 1.5m prime focus dishes

Primesat 1.8m dish
or for other 1.6m to 2.0m prime focus dishes.

Primesat 2.3 / 3.1m dish
or for other 2.1m to 3.1m prime focus dishes




Inclined orbit polar mounts / motors for the -

Raven 1.8m offset dish
Andrews 1.8m offset dish
Channel Master 1.8m dish

Primesat 1.4m prime focus
dish and other prime focus
dishes from 1.2m to 1.5m

Primesat 1.8m prime focus
dish and other prime focus
dishes from 1.6m to 2.0m

Primesat 2.3m / 3.1 prime focus dish and other prime focus dishes from 2.1m to 3.1m

36V Positioners -

Primesat PR1000 V Box.

Stand-alone positioners for 36-volt motors.

Superjack EZ2000 with 5V,
5 wire positioner.

Motor control cable

Maxview
Manual, semi-automatic and automatic dish kits and domes for caravans, motorhomes & RV's

Maxview Crank Up Mark 2 B2590.


Automatic roof top folding dishes.

Special offer -
Maxview Seeker MXL003 65cm and 85cm automatic folding dish. Twin LNB

Maxview Target MXL017 65cm and 85cm automatic folding dish. Twin LNB

Dual purpose Maxview VuQube II. MXL023

New fully automatic
VuQube II. Twin LNB
The new VuQube II is now both "carry-portable" AND, with an optional roof mounting kit, a dome. The first ever dual purpose fully atomatic product.

Maxview domes.

Maxview fully automatic dome, twin LNB.

Fully automatic dish on a tripod

Travel Vision automatic dish on tripod.

Folding roof top self seeking dishes

Travel Vision TVA80 80cm folding kit with autoskew

Flat Sat 85cm with quad LNB The only automatic dish with a quad LNB.

Special offer -
Maxview Seeker MXL003 65cm and 85cm. Twin LNB

Maxview Target MXL017 65cm and 85cm. Twin LNB

Table top automatic dish

Fully automatic VuQube II

Fully automatic domes

SATFI UK compact automatic dome for the UK.

SATFI RV automatic larger dome for the UK and Europe.

Maxview automatic dome

Tracking Domes

Satfi GO tracking dome. Watch satellite TV on the move. Largest tracking dome TracVision RV1 tracking dome. Watch satellite TV on the move.
C Band block type LNBs.


Primesat PR100C
C band block type LNB. CPR229 flange
Very low noise at 13K






C band LNBFs -

Primesat single C Band LNBF
Primesat twin C Band LNBF
Primesat quad C Band LNBF

(For prime focus or offset dishes)



See our other web site at-
www.primesat.eu
This site includes many products that are exclusive to the Satellite Superstore.
The site contains -
• Products that we manufacture (e.g. We have manufactured heavy duty wall mounts and ground stands since 1991).
• Selected products which have our own Primesat brand name and have been prepared to our specifications.
• Selected products where we have been appointed the authorised UK or European distributor by the manufacturer.
www.primesat.eu
is an information site. Here you will find full specifications and many detailed pictures.
To buy any of these products, simply order them on this web site.

Link to our own satellite museum site
Satellite Museum. A Museum of vintage satellite receivers.
See
www.satellitemuseum.com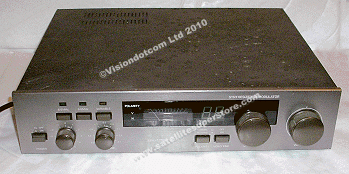 For old Satellite receivers with knobs on and the history of satellite TV.
Also see
www.rewindmuseum.com
. A Museum of vintage consumer electronics.
Vintage reel to reel video recorders. Vintage VHS and Betamax VCRs. Vintage video cameras. Vintage
Laser Disc. Vintage Computers. Old telephones. Old brick mobile phones. Vintage Hi Fi, Old reel
to reel audio and early audio cassette decks. Including, the history time line of vintage
consumer electronics ... and much more .....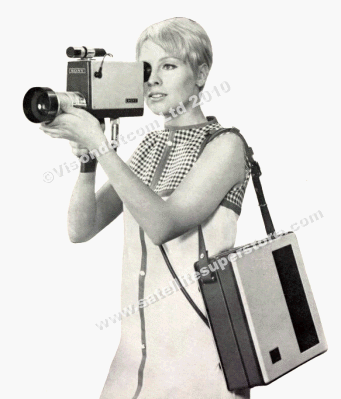 It is well worth a visit.
Only The
Satellite Superstore
brings you
great products, advice and it's own museum.


You may be interested in two other web sites.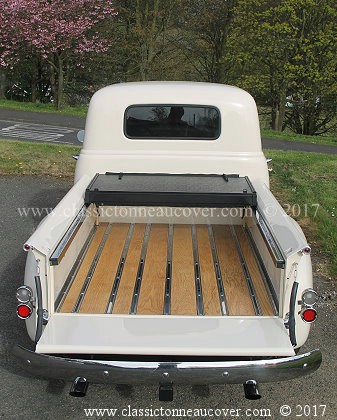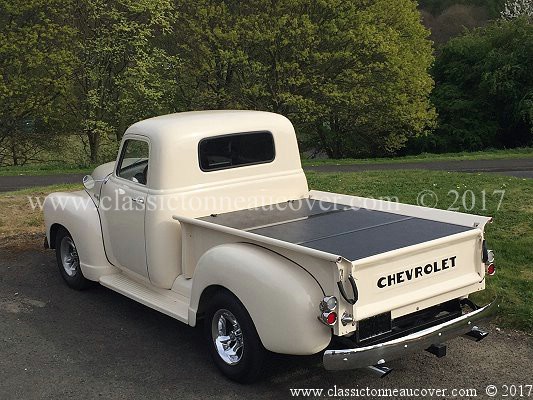 www.1952chevytruck.com
This web site shows all of the restoration process and the modifications to this truck.
In addition, there is a hard high quality tonneau cover on a new web site
at
www.classictonneaucover.com
for the 1947-53 Chevy truck.


Contacting us.
Unlike many other companies we are happy to answer questions on the phone.
Tel. (UK) 01207 544664 and 01207 544224
International Tel. + 44 1207 544664.
If you are ringing us about a product you have already purchased, you should ring the support line on your invoice.
Before sending questions via e-mail please check-out our
Frequently asked questions
as this could save time.
If you have any questions & comments regarding this site's content, or you need advice please ....
click here
to go to our
contact forms
.

Copyright © 2017 Vision International. All rights reserved.