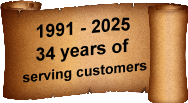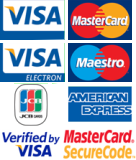 Satellite Superstore contact page. About The Satellite Superstore. UK. We specialise in the best satellite products available. Contact forms. Our site includes a very comprehensive range & a great deal of advice. Satellite advice forms.
We have 2 identical sites on different servers. www.satellitesuperstore.com & www.satellitesuperstore.co.uk If one site is down, please use the other one
Company Address -
Vision International. Enterprise House Strathmore Road, Rowlands Gill, Tyne and Wear, NE39 1HZ. UK.
Telehone numbers
- (Please note that we do not sell goods on e-bay. Please do not ring us about ebay purchases.)
(An ebay company has a similar name to ours & people ring us for help when their emails are not answered after buying on ebay.)
Unlike other companies who hide their phone numbers, we welcome telephone enquiries.
Sales lines - Tel.
01207 544664
and
01207 544224.
International - Tel. +44 1207 544664 and + 44 1207 544224
After sales support - Tel. The number is on your invoice.
You can
email us through the contact forms below
. We try to answer emails within 24 hours. Often much faster.
Questions through the support forms below are given priority over any other e-mail
Please read our frequently asked questions (
faqs
) first. e.g.
Sky
,
freesat
questions,
Getting more signal
etc,
Contact Forms.
1.
Click here
for the "
pre-sales advice
" form and all other questions.
2.
Click here
for the "
after-sales advice
" form and all other questions.
3.
Click here
for the "
returns
" form and all other questions.

Notes - We receive 100s of emails a year is how to get more signal (and better LNBs ... etc.) so please first read
FAQ No 1
on
Advice page 3
first.
Technical questions are not a problem but if you are asking a question about a particular channel, we need to
know which satellite it is on so that advice on the correct equipment can be made. This can be fully researched
at
www.lyngsat.com
.


Our address.
Vision International.
Enterprise House. Strathmore Road, Rowlands Gill, Tyne and Wear, NE39 1HZ. UK
Please do not visit without checking the
times below
. We may be closed.

Hours of business, telephone contact times, caller times.

Telephone - mail order sales
Monday to Thursday 9.0 am to 5.30pm
Friday 9.00am to 4.30pm
We are sometimes open on a Saturday afternoon.
Closed all day Sunday.
Closed on Bank Holidays.
E-mail support and advice after hours. E mails are answered during the day and after hours.
Callers for local collections.
Appointments to collect goods can be arranges for the following times,
Monday - 9.30am to 3.00pm
Tuesday - 9.30am to 3.00pm
Wednesday - 9.30am to 3.00pm
Thursday - 9.30am to 3.00pm
Friday - 9.30am to 3.00pm
Saturday - Closed.
Sunday - Closed.
The day after a bank holiday weekend - Mail order only - Closed for collections / callers.
Telephone technical support on a product
you have purchased from us.
Use the special telephone support number on your invoice.
Have your invoice number ready.
Monday - Friday 12.30pm to 4.30pm
Saturday - We are sometimes open on a Saturday.
Sunday - Closed.
Bank holidays - closed
Questions about faults or returns must include an invoice number or order number & date of purchase.
Telephone technical advice on products you wish to buy.
Tel. 01207 544664 and 01207 544224. International Tel. +44 1207 544664 and + 44 1207 544224
Monday to Thursday 9.00am to 5.30pm
Friday 9.00am to 4.30pm

Dear satellite enthusiast,

I hope you find our on-line satellite product catalogue interesting and we look forward to your business
in the future. Feel free to ask for advice on system planning and upgrading. Technical advice is also
available most of the time by e-mail and telephone advice is available during office hours.
Vision started in 1991 although satellite sales were a small part of our other business from 1989 - 1991.
In 1998 our first web site was launched. In 2000 www.satellitesuperstore.com which was a full e-commerce
web site started with a shopping cart. We pride ourselves in offering a comprehensive range of
high quality products. Even though it is a wide range but you will find that products do have to
be well made, heavy duty, and reliable or we WILL NOT STOCK THEM. Therefore some products which many
other dealers carry are NOT included in our range. We believe it is this policy and the resulting customer
trust in our judgement that is the main reason we have continued to grow while other companies have come and
gone. Please take the time to read the advice pages. Advice is also included on the many product pages as well.
Since we have been in this business a long time you may be interested in checking-out our museum
as well.
David Craig BSc. Managing Director.

WE ARE,

Authorised Primesat distributors
Authorised Freesat dealers
Authorised Technomate dealers.
Authorised Manhattan dealers.
Authorised Triax distributors.
Authorised Humax dealers.
Authorised Raven dealers.
Authorised Superjack dealers.
Authorised Invacom dealers
Authorised Inverto dealers
Authorised EMP-Centuari distributors.
Authorised Maxview dealers.
Authorised Satfi and TracVision dealer and repair centre.
Manufacturer of wall mounts, ground stands, adapters and polar mounts.
Authorised supplier to the BBC.
Supplier to schools, colleges, universities, government departments and procurement companies.

We are an independent company but many major manufacturers trust us to sell
and provide back up for their products.
All products sold from these manufacturers are genuine UK products.
We do not sell grey imports

When someone has a technical problem and needs advice but can't find the answer
anywhere, they eventually come to us for a solution.



Waste disposal of old equipment.
If you are buying a new product from us and you already have an equivalent product that now needs
to be disposed of, maybe it is faulty or out of date and needs to be upgraded, you
can, if you wish, return the old item to us for disposal at our trade counter. The address is shown
on our
contact page
, and the
opening times
are also shown on the same page.
(e.g. Old for new - If you are buying a new satellite receiver and would like the old receiver to be
disposed of, hand it in at our trade counter and we will dispose of it for you.)
This is a free service and it follows the guidance of the Waste Electrical and
Electronic Equipment Regulations 2006.
Recycling reduces the environmental and health risks associated with sending electrical goods
to landfill. Under tha WEEE Regulations, all new electrical goods should be marked with the
crossed-out wheeled symbol and be disposed of separately from normal houshold waste

Prices, terms of business.

Prices on this site are usually very accurate but can
change without notice. Product specifications may change without notice.
We cannot be held responsible if a manufacturer changes the specification of
a product we sell. This may happen without notice.
When a product does change, we are not always able to update the
picture on the web site. This is particularly true with LNBs
where a manufacturer may change the casing but the LNBs performance and
specification stays the same. In this situation it is not an acceptable
reason to return goods just because their appearance is different than the
picture on this site.
The LNB casings change far too regularly for us to keep updating the pictures
and the appearance does not affect their performance or the way they mount on the dish.
Satellite & channels are subject to change without notice.
Telephone for latest information. We cannot guarantee to
be able to obtain a particular channel or satellite
as programme providers, circumstances and equipment
specifications may change without notice.
(e,g. Intelsat 602 at 63 degrees east is a difficult
to obtain satellite) Channels may change frequency,
polarity, or satellite. They may even disappear altogether.
Or they may become scrambled.
This is beyond our control and we cannot accept responsibility
if this occurs. TV program changes of this type are not covered
by the guarantee.
The customer should know what channels they are trying to obtain by doing the necessary research
on the program provider websites. Links to these sites are on our Links page."


Returns which are not collected.
When a customer is notified that an product needs to be picked up
we can only store the item for up to 3 months.
After 3 months the item will be disposed of.

National and International Returns Policy.
Please go to
Policy


SLX Omni Link Kit. Wired control
for all receivers with a UHF output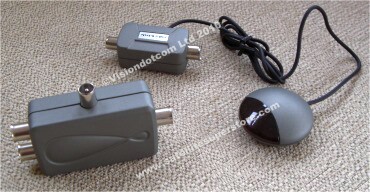 Just like the TV eye link system used for Sky Digiboxes, this system works with all receivers.
It all works with the existing UHF distribution system in your home.
Control up to three devices. One remote link eye includes for one remote room. Extra
SLX link eyes for more rooms are available below.
Connect up the link to the satellite receiver and the TV link at the end of the cable in the remote
room and have full control of the satellite receiver from that room.
Click here
to order.
Triax Trilink. Wired control
for all receivers without a UHF output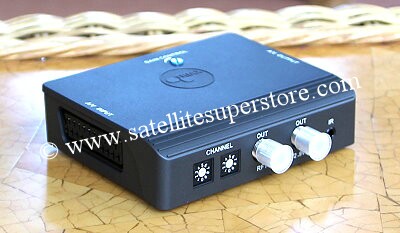 If you are buying a freesat receiver or a non Sky receiver without a UHF outlet, you will need this kit if
you want to distribute TV around the house with control in each room. (Cabling is needed).
The built in modulator converts the scart output of your receiver to UHF and the internal link is
a special TV eye system for non Sky receivers so that your handset has control in other rooms.
No freesat receiver has this built in and so it is an ideal addition. The UHF output can feed
an existing UHF distribution amplifier if watching TV in several rooms with control is required.
A TV eye is included but additional TV eyes can be added.
Click here
to order.


See our other web site at-
www.primesat.eu
This site includes many products that are exclusive to the Satellite Superstore.
The site contains -
• Products that we manufacture (e.g. We have manufactured heavy duty wall mounts and ground stands since 1991).
• Selected products which have our own Primesat brand name and have been prepared to our specifications.
• Selected products where we have been appointed the authorised UK or European distributor by the manufacturer.
www.primesat.eu
is an information site. Here you will find full specifications and many detailed pictures.
To buy any of these products, simply order them on this web site.

Link to our own satellite museum site
Satellite Museum. A museum of vintage satellite receivers.
See
www.satellitemuseum.com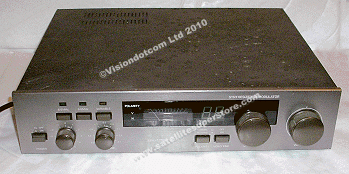 For old satellite receivers with knobs on and read about "
A History Of Satellite TV
".
Also see
www.rewindmuseum.com
. A Museum of vintage consumer electronics.
Vintage reel to reel video recorders. Vintage VHS and Betamax VCRs. Vintage video cameras. Vintage
Laser Disc. Vintage Computers. Old telephones. Old brick mobile phones. Vintage Hi Fi, Old reel
to reel audio and early audio cassette decks. Including, the history time line of vintage
consumer electronics ... and much more .....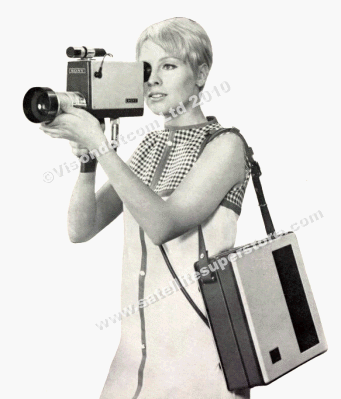 It is well worth a visit.
Only The
Satellite Superstore
brings you
great products, advice and it's own museum.


You may be interested in two other web sites.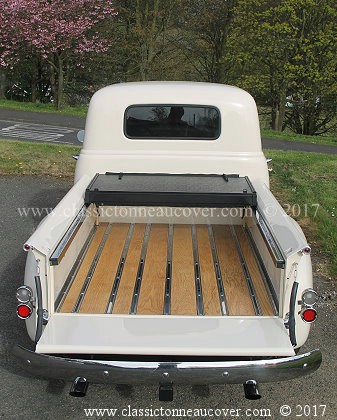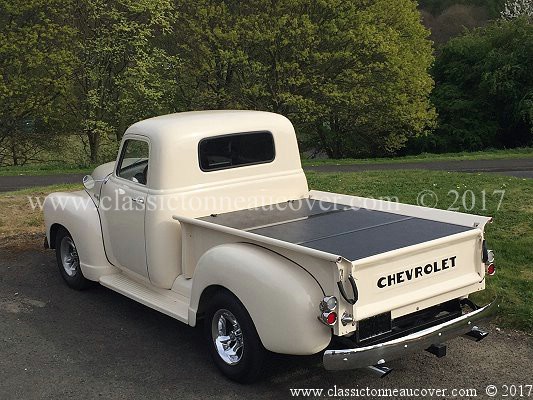 www.1952chevytruck.com
This web site shows all of the restoration process and the modifications to this truck.
In addition, there is a hard high quality tonneau cover on a new web site
at
www.classictonneaucover.com
for the 1947-53 Chevy truck.


Contacting us.
Unlike many other companies we are happy to answer questions on the phone.
Tel. (UK) 01207 544664 and 01207 544224
International Tel. + 44 1207 544664.
Before sending questions via e-mail please check-out our
Frequently Asked Questions
as this could save time.
If you have any questions & comments regarding this site's content, or you need advice please ....
click here
to go to our
contact forms
.

Copyright © 2019 Vision International. All rights reserved.