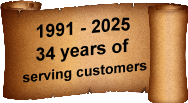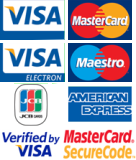 Edision Proton LED free to air low cost satellite receivers. Low cost free to air HD satellite receiver from Satellite Superstore UK.
We have 2 identical sites on different servers. www.satellitesuperstore.com & www.satellitesuperstore.co.uk If one site is down, please use the other one
Edision Proton LED HD satellite receiver.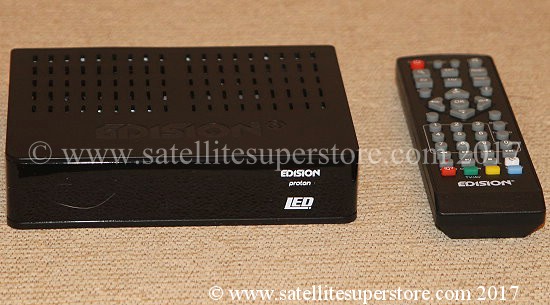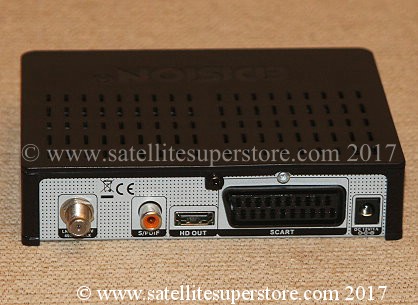 Note. All receivers are sent out in outer packaging to fully protect the manufacturers box. We want the product
to arrive in perfect condition. We are authorised Edision dealers and deal direct with the manufacturer.
Low cost HD free to air receiver with very easy to use menus. Ideal for all satellites.
• Full HD Receiver for DVB-S2 • Receiving via satellite from free-to-air programs (FTA)
• Supports 480i, 480p, 576i, 576p, 720p, 1080i, 1080p • DiSEqC 1.0, 1.1, 1.2, 13 / 18V, 0 / 22K LNB Control
• DiSEqC Standard, User, Universal, Unicable • 4000 TV and Radio Program Places • Channel and Favorite Lists
• EDIVISION Electronic Program Guide • Easy-to-Use Menu System • Manual / Automatic Channel Search
• 1 x HDMI Output for High Definition Audio / Video • 1 x SCART Output for audio / video • 1 x LED display
• 1 x USB port, DC12V • Software update via USB possible
See below for the fixed and motorised dish options and full channel data programming options.
For a complete system, add the dish kit of your choice by clicking in one of the following links -
Add a 1 sat dish -
60cm Easy Fit
85cm Easy Fit
85cm transparent
60,70,90cm heavy duty
90cm
1.0m
1.1m
1.3m
Add a 2 sat dish -
6 degree 19E & 13E
4.3 degree 9E & 13E
3 degree 16E & 13E or 19E & 13E
20 deg. e.g. 28E & 13E or 19E
Add a 3-sat dish -
85cm Easy Fit
85cm transparent
1m aluminium
90cm heavy duty
85cm Easy Fit with multiswitch
Add a 4-sat dish -
1m aluminium
90cm heavy duty
1.0m aluminium with multiswitch
Add a motorised dish kit -
85cm EasyFit
85cm transparent
90cm
90cm heavy duty
aluminium-
1.0m
1.1m
1.2m
1.4m
1.5m
1.8m
We can scan / load detailed channel data for you -
1 sat
2 sat
3 sat
4 sat
motorised all sats.
It is very worthwhile checking out an
HD Modulator
. An HD modulator distributes full HD via normal coax using an existing
distribution system. Just tune your TV to the satellite channel in 1080p. Also check out
HDMI leads
up to 20m long.
Shipping options. Discounted shipping on all web orders.
UK
-
mainland UK delivery is included in the price,
(
VAT info
.) (
Stock levels
.)
so choose "
Mainland UK delivery included
" - UK shipping option No 1 (or
priority options 4-7
).
For "
UK offshore islands including Northern Ireland
" many items including dishes up to 1.0m choose the £15 - UK option No 2.
International - Republic of Ireland - choose the £15 "
fixed price multiple items to Eire
" shipping option
International - within the EU - choose the £38 "
up to 5Kg by courier to EU countries
" shipping option
International - outside of the EU - choose the "
International shipping quote by e-mail
" shipping option.
Please note, although not guaranteed, many 1-3 day standard UK deliveries are actually arriving next day if the order
is received before our cut-off times but there is also a next day priority delivery option at only £6.50 if required
Edision Proton LED HD free to air receiver.
In stock and ready for immediate shipping
Order code, EDISION
Only £54.95

Add a fully prepared 1Tb USB hard drive. (Receiver option).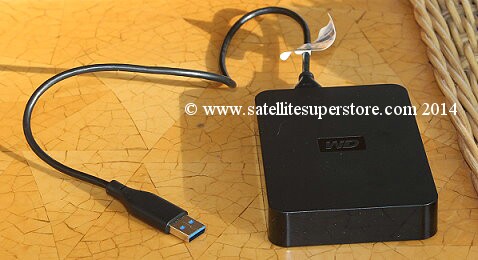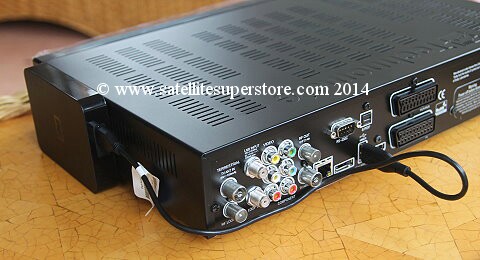 Attractive matching hard drive enclosure. These hard drives have been specially prepared to work with these satellite receivers
(buying a computer hard drive from a shop is unlikely to work without installing special preparation software.) These are fast
AV hard drives ideal for SD and HD recordings and are fully formatted and tested. Large capacity. USB lead included. Plug
in and use. This is a receiver option only. To buy this item without a receiver go to "
1Tb USB hard drive sold separately
".
This hard drive has a £10 discount compared to the "sold separately" price.
In stock and ready for immediate shipping.
Order code OPT1TUSB
Add £89.95

Buying a fully loaded (programmed)
satellite receiver for motorised use.
This service is available for any motorised dish. If you are buying a system, or just a receiver
and you already have a motorised dish, we can take the receiver out of its box and fully program
it on one of our demonstration dishes. This would mean that the new programmed receiver can be
connected up by the customer and all the satellites channels will work straight away.
(Providing it is connected to a dish that is properly fitted, set up, and tracking the arc)
It would take a customer about many hours to program a receiver (since there would be
unfamiliarity with the installation menu system). After programming, the channels are then organised
in a logical order. (This is what takes the most time.) We make sure the first channel on every
satellite is a clear free to air unscrambled channel. Channels are organised into a logical order.
e.g. Adult channels all together etc. Movie packages .. etc. Moving all of the channels into a
logical order can take days. This programming is ONLY £19.95 This service is entirely optional
but for mail order customers it can take a great deal of the worry and uncertainty out of a
purchase. The programmed receiver is supplied without dish positions to be used with any dish.
Only the positions and the limits need to be added. This is a 10 minute job. This option is
ideal if you are buying a full motorised system and you intend to fit it yourself.
This option helps a great deal. It also makes it easier to install a motorised dish as channels
already loaded can help identify the satellite if a budget satellite meter is being used. Detailed
installation notes written by us are included and we can talk you through the installation
over the phone if required. See our support package on our
support page.
Our notes guide you through how to connect a programmed receiver, and setting the positions.
In addition, useful easy to follow notes on blind searching written by us are included for
future reference. For international orders, this option has one other worthwhile purpose.
The receiver is fully tested before shipping while it is being programmed.
Motorised receiver full programming option
Order code MOTPROG
Add only £19.95

SLX Omni Link Kit +.
Wired control for all receivers.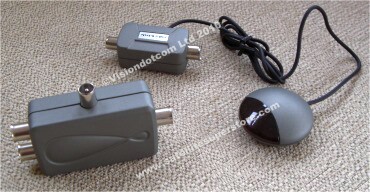 Just like the TV eye link system used for Sky Digiboxes, this system works with all receivers.
It all works with the existing UHF distribution system in your home.
Control up to three devices. One remote link eye includes for one remote room. Extra
SLX link eyes for more rooms are abailable below.
Connect up the link to the satellite receiver and the TV link at the end of the cable in the remote
room and have full contol of the satellite receiver from that room. See it on our
accessories
page.

Long pole "above the gutter" wall
mounts for fixed dishes up to 1.0m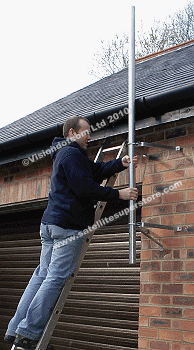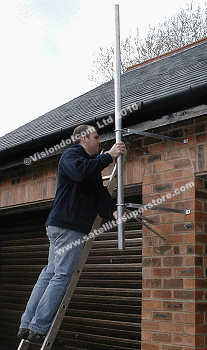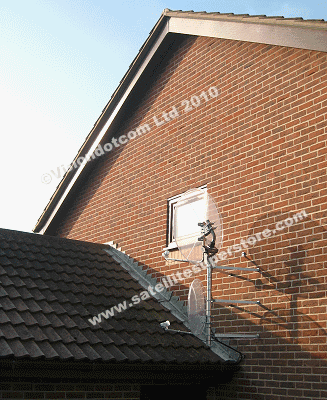 5 bolt fixing. Various stand off distances and 2 pole lengths - 1m and 2m. All pole diameters are 50mm
The poles are galvanised. the stand off distance is from the wall is to the inside of the pole.
If the dish is larger than 1.0m use a heavy duty "above the gutter" wall mount from our
wall mounts & ground stands
page or a ground stand if applicable.
The following mounts are available from the
Wall mounts & ground stands
page,
Long pole wall mount 1. Stand off - 300mm. 2m galvanised pole.
Order code LPMOUN1
Long pole wall mount 2. Stand off - 500mm. 2m galvanised pole.
Order code LPMOUN2
Long pole wall mount 3. Stand off - 300mm. 1m galvanised pole.
Order code LPMOUN3
Long pole wall mount 4. Stand off - 500mm. 1m galvanised pole.
Order code LPMOUN4


See our other web site at-
www.primesat.eu
This site includes many products that are exclusive to the Satellite Superstore.
The site contains -
• Products that we manufacture (e.g. We have manufactured heavy duty wall mounts and ground stands since 1991).
• Selected products which have our own Primesat brand name and have been prepared to our specifications.
• Selected products where we have been appointed the authorised UK or European distributor by the manufacturer.
www.primesat.eu
is an information site. Here you will find full specifications and many detailed pictures.
To buy any of these products, simply order them on this web site.

Link to our own satellite museum site
Satellite Museum. A museum of vintage satellite receivers.
See
www.satellitemuseum.com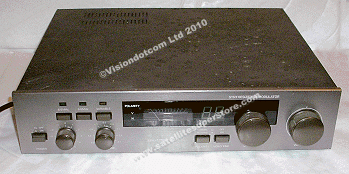 For old satellite receivers with knobs on and read about "
A History Of Satellite TV
".
Also see
www.rewindmuseum.com
. A Museum of vintage consumer electronics.
Vintage reel to reel video recorders. Vintage VHS and Betamax VCRs. Vintage video cameras. Vintage
Laser Disc. Vintage Computers. Old telephones. Old brick mobile phones. Vintage Hi Fi, Old reel
to reel audio and early audio cassette decks. Including, the history time line of vintage
consumer electronics ... and much more .....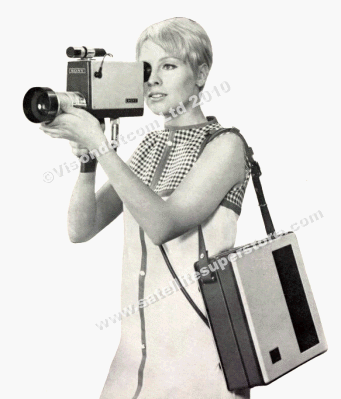 It is well worth a visit.
Only The
Satellite Superstore
brings you
great products, advice and it's own museum.


You may be interested in two other web sites.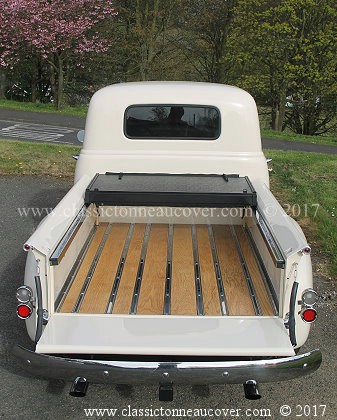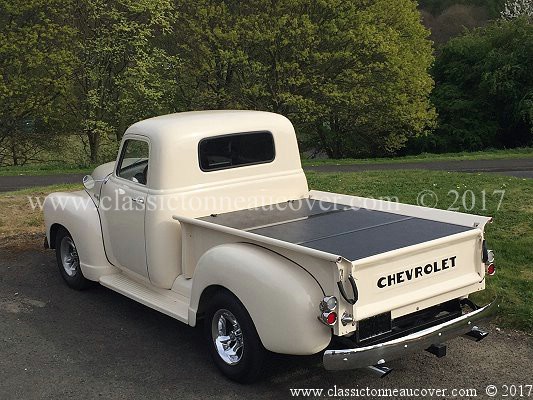 www.1952chevytruck.com
This web site shows all of the restoration process and the modifications to this truck.
In addition, there is a hard high quality tonneau cover on a new web site
at
www.classictonneaucover.com
for the 1947-53 Chevy truck.


Contacting us.
Unlike many other companies we are happy to answer questions on the phone.
Tel. (UK) 01207 544664 and 01207 544224
International Tel. + 44 1207 544664.
Before sending questions via e-mail please check-out our
Frequently Asked Questions
as this could save time.
If you have any questions & comments regarding this site's content, or you need advice please ....
click here
to go to our
contact forms
.

Copyright © 2019 Vision International. All rights reserved.