Receiver advice.
There are 2 types of receiver,
1.
Standard receivers
- These can be free to air receivers or Free to air with a card slots and or cam slots. These receivers
will tune to any channels on any satellites as they have the following software protocols built into them, Diseqc 1.0 and 1.1
(for switching between multiple LNBs and Diseqc 1.2 and USALS (for controlling a Diseqc motor on a motorised dish)
There is no extended program guide, only now and next. (However some receivers run a Linux operating system and it may be
possible to find a "plug in" online which can offer an extended program guide for various program providers but this does
need some research and IT skills.
and
2.
Dedicated receivers
like Freesat receivers. These receivers (Like Sky receivers). They have been built and licensed by
a particular program provider. (A program provider usually has a number of channels on a satellite as do other program
providers who share the same satellite and there may be individual channels on a satellite which are not part of a package)
Dedicated receivers often have pre-programmed tuning capabilities and it may not be possible to scan in other
channels / frequencies at all (e.g. freesat receivers) of it you can, only the frequencies it lets you and not others
(like Sky receivers - if you scan another satellite with a Sky receivers it will only scan in a % of channels, once the
ones which coincidentally have the same frequencies as Sky channels).
Dedicated receivers usually do not have Diseqc 1.0, 1.1, 1.2 or USALS. Freesat and Sky receivers do not although other
receivers on other satellites may have. (e.g. The dedicated "Strong" receivers for the French TNTsat package do have
Diseqc and will tune to anything). Freesat receivers and Sky receivers are therefore not suitable for other satellites.
Dedicated receivers like freesat receivers do, however, come with a licensed extended program guide (epg) which looks forward
(usually about) a week. The latest generation freesat and Sky receivers also have an epg which can look backwards a week
(this requires and internet connection with a UK IP address). It is also called catch up TV.
Then there are single tuner receivers and twin tuner PVRs.
The latter lets you record one channel and watch another. Cheaper twin tuner PVRs may only have an external USB hard drive
option. The top of the range receiver from any manufacturer (flag ship model) is a twin tuner PVR with an
internal hard drive option.
There are receivers with a standard operating system and receivers with a Linux operating system
This does not apply to dedicated receivers (only from option "1" above). Some receivers run a standard operating system
and some receivers run a Linux operating system. The latter is more complicated, it is best if you have reasonable IT
skills but you are rewarded with more features - Examples are - better IT connect-ability, steaming, and control
from any computer in the world through a web interface.
Receiver Examples.
Good free to air (or card / CI) single tuner receivers -
(Note - single tuner receivers usually have USB and an external hard drive or USB stick can be connected so the the
channel you are on can be recorded now or later).
Low cost -
Sab Sky 4780 HD
(Sky is the model name - nothing to do with Sky TV)
If a larger budget is available -
Technomate TM5402
and
Technomate TM6902
Linux single tuner -
Vu+ Solo SE Version 2
Good twin tuner PVR receivers -
Low cost twin tuner PVR -
Icecrypt s3750
Ultimate twin tuner PVR -
Icecrypt s6000
(The Icecrypt s6000 is Linux but unusually is as easy to use as a standard receiver).
and advanced Linux twin tuner PVR -
VU+ Duo 2
Good dedicated UK single tuner receivers -
Freesat -
Humax HB-1000S
Sky -
DRX595
Good dedicated UK twin tuner PVR receivers -
Freesat -
Humax HDR1100S
Sky -
DRX895
Triax Trilink. Wired control
for all receivers without a UHF output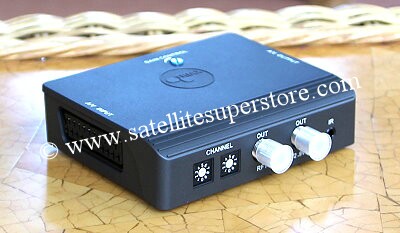 If you are buying a freesat receiver or a non Sky receiver without a UHF outlet, you will need this kit if
you want to distribute TV around the house with control in each room. (Cabling is needed).
The built in modulator converts the scart output of your receiver to UHF and the internal link is
a special TV eye system for non Sky receivers so that your handset has control in other rooms.
No freesat receiver has this built in and so it is an ideal addition. The UHF output can feed
an existing UHF distribution amplifier if watching TV in several rooms with control is required.
A TV eye is included but additional TV eyes can be added.
Click here
to order.
See our other web site at-
www.primesat.eu
This site includes many products that are exclusive to the Satellite Superstore.
The site contains -
• Products that we manufacture (e.g. We have manufactured heavy duty wall mounts and ground stands since 1991).
• Selected products which have our own Primesat brand name and have been prepared to our specifications.
• Selected products where we have been appointed the authorised UK or European distributor by the manufacturer.
www.primesat.eu
is an information site. Here you will find full specifications and many detailed pictures.
To buy any of these products, simply order them on this web site.
Link to our own satellite museum site
Satellite Museum. A Museum of vintage satellite receivers.
See
www.satellitemuseum.com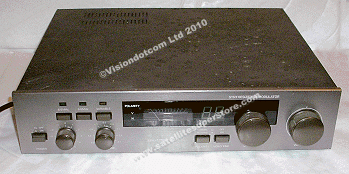 For old Satellite receivers with knobs on and the history of satellite TV.
Also see
www.rewindmuseum.com
. A Museum of vintage consumer electronics.
Vintage reel to reel video recorders. Vintage VHS and Betamax VCRs. Vintage video cameras. Vintage
Laser Disc. Vintage Computers. Old telephones. Old brick mobile phones. Vintage Hi Fi, Old reel
to reel audio and early audio cassette decks. Including, the history time line of vintage
consumer electronics ... and much more .....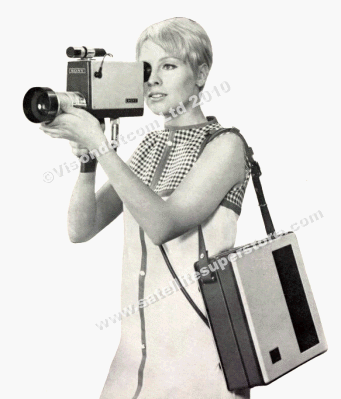 It is well worth a visit.
Only The
Satellite Superstore
brings you
great products, advice and it's own museum.