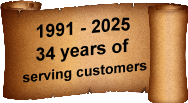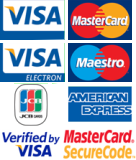 Sky DRX890 satellite receiver. Sky HD compact satellite DRX595 receivers and systems. Sky Digital receivers. Sky mini dishes, Sky systems, Amstrad DRX890 Sky HD PVR Amstrad Sky Digital receiver. Sky plus. Sky HD. Sky LNBs, Sky accessories. Sky TV eyes and Sky handsets, Sky remotes, Sky in Spain, Sky Zone 1 and Sky Zone 2 mini dishes. Sky single LNB, Sky Quad LNB, Sky Octo LNB
We have 2 identical sites on different servers. www.satellitesuperstore.com & www.satellitesuperstore.co.uk If one site is down, please use the other one
As a family based company we offer telephone sales and advice. Tel. 01207 544664

Sky HD DRX595 mini receiver. Grade A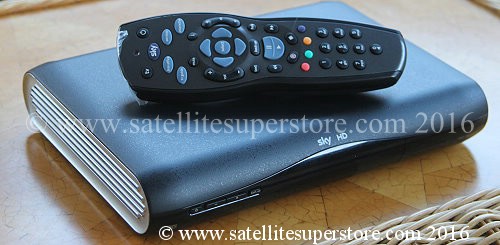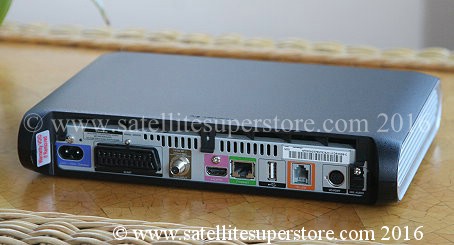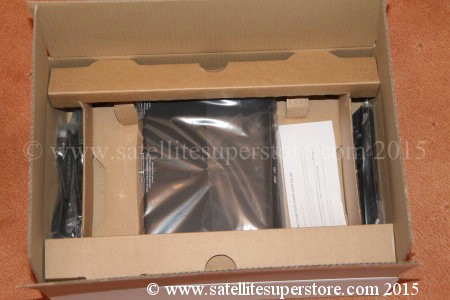 Grade A. Refurbished with new remote, HDMI lead & power lead. 12 month warranty.
These units are completely refurbished to a high standard. Even the case lid, front, back, sides - perfect.
Fully boxed with all new accessories. Fully tested and with a full 12 month warranty.
Classification -
Gross - UNSUBSIDISED
- not governed by the usual Sky restrictions. To watch Sky HD premium channels
you
DO
need a Sky HD subscription
but the phone line does not need to be connected
(although it can be if you wish)
unless it is part of a "Sky multiroom" contract. Single tuner HD - If part of a multiroom system, it is possible to record
through an internal network onto a Sky + HD PVR receiver. Small and neat.
Dish options -
Add a Sky mini dish with quad LNB
Primesat East Fit 60cm,
Primesat East Fit 85cm,
Transparent 85cm.
Triax 90cm.
Primesat aluminium 1.0m
Add a heavy duty 60, 70cm, 90cm.
Add a quad Sqish flat dish.
Add a quad Sqish 2 flat dish.
Additional wall mounts
Long HDMI leads are also available at -
HDMI leads up to 20m long.
Shipping options. Discounted shipping on all web orders.
UK
-
mainland UK delivery is included in the price,
(
VAT info
.) (
Stock levels
.)
so choose "
Mainland UK delivery included
" - UK shipping option No 1 (or
priority options 4-7
).
For "
UK offshore islands including Northern Ireland
" many items including dishes up to 1.0m choose the £15 - UK option No 2.
International - Republic of Ireland - choose the £15 "
fixed price multiple items to Eire
" shipping option
International - within the EU - choose the £38 "
up to 5Kg by courier to EU countries
" shipping option
International - outside of the EU - choose the "
International shipping quote by e-mail
" shipping option.
Please note, although not guaranteed, many 1-3 day standard UK deliveries are actually arriving next day if the order
is received before our cut-off times but there is also a next day priority delivery option at only £6.50 if required
Sky HD DRX595 mini receiver. Grade A
Order code AMST595
In stock and ready for immediate shipping.
ONLY £109.95


Long pole "above the gutter" wall
mounts for fixed dishes up to 1.0m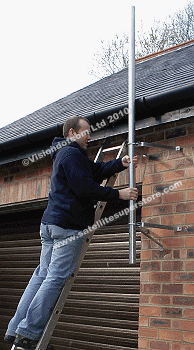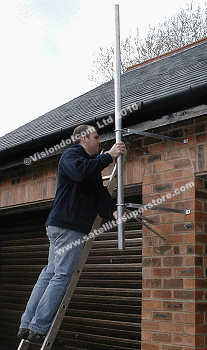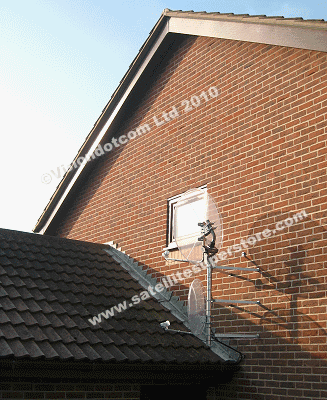 5 bolt fixing. Various stand off distances and 2 pole lengths - 1m and 2m. All pole diameters are 50mm
The poles are galvanised. the stand off distance is from the wall is to the inside of the pole.
If the dish is larger than 1.0m use a heavy duty "above the gutter" wall mount from our
wall mounts & ground stands
page or a ground stand if applicable.
The following mounts are available from the
Wall mounts & ground stands
page,
Long pole wall mount 1. Stand off - 300mm. 2m galvanised pole.
Order code LPMOUN1
Long pole wall mount 2. Stand off - 500mm. 2m galvanised pole.
Order code LPMOUN2
Long pole wall mount 3. Stand off - 300mm. 1m galvanised pole.
Order code LPMOUN3
Long pole wall mount 4. Stand off - 500mm. 1m galvanised pole.
Order code LPMOUN4

AV leads.
Link to 1.5m
Scart to Scart Leads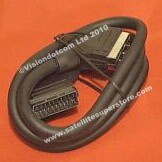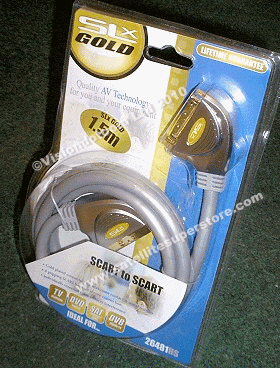 We have a massive selection of Sky accessories in our,
Sky Accessories Page.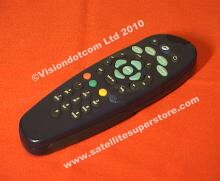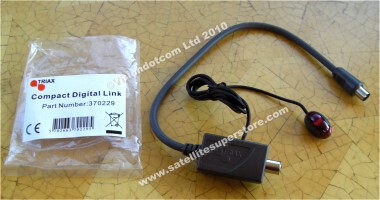 Special Offers and VERY LOW PRICES. Sky Digital handsets. TV eyes.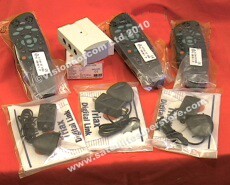 Extend your TV to additional rooms. Sky distribution amplifiers etc. More info. further down this page.


Sky Plus questions and answers

Question

Please can you send me any information about the new SKY+ satellite system,
i.e. subscription costs, payment methods as I have read that you can pay for
the decoder monthly with existing subscription, also does the TV Link I
currently have work with the new decoder box as I am not bothered about
putting my old decoder upstairs as the TV Link works well for me.

Answer

The satellite receiver built into the Sky + is the same as normal
ones so the TV eye link will work fine.
Your card goes into the new machine and you ring Sky to have it transferred.
There is an extra £10.00 per month for the Sky + facilities.
They also offer you a third card for your old Sky box at
£12.00 a month if you want it.
Some people use this in the bedroom for example so that people
downstairs can watch a different channel than those upstairs.
The £12.00 per month is good value if the second card (like the first)
has a full package on it. You pay us for the box and Sky for the monthly payments.
The box must be connected to the telephone line or they will cut off the card.



MORE QUESTIONS AND ANSWERS.

QUESTION
Can I watch 2 Sky satellite channels at once?
ANSWER
To watch a particular channel in several rooms is not a problem and
only needs one receiver. The TV eye / cable / amps system as per
www.satellitesuperstore.com/accessories2.htm
carries the signal round the house with full control from every room.
However to get one channel in one room and a different channel in
another requires 2 receivers (and 2 cards)
People think this is in some way different to terrestrial TV but it is not.
The reason you can e.g. watch the BBC and record the ITV is because you have
2 receivers (tuners) One built into the TV and one built into the VCR.
(the laws of Physics for terrestrial also apply to satellite)
Also each receiver needs a signal from the dish and so a twin LNB
must be fitted to the dish and a second cable to receiver number 2.
To have all this distributed around the house also needs the TV eye
system mentioned above. Then one satellite channel can be viewed in one room
(and controlled) and a second channel in the other room.
If one receiver is a standard receiver and the other a Sky Plus,
the 2 remotes are different and will only control the appropriate receiver
If a Sky Plus is used however, a 4 output LNB must be fitted and 3 cables
as a Sky Plus needs 2 LNB feeds as it is also able to record one channel
while watching another. The 2nd receiver allows a 3rd channel to be watched
in another room. (May not sound simple but it works great.)
Also Sky let you have the second card for only £12.00 / month.
Since the second card has on it the same as the first card,
if the main card is a full package, the second card is very good value.
All on the one motorised dish?
Use a 4 output LNB. One output for the CI digital motorised receiver,
2 outputs for the Sky Plus, and one output for the second standard sky receiver.
Using a motorised dish and a mini dish is better however as
only this way can you watch one satellite on one room (e.g. Sky)
and another satellite in another room (e.g. Hotbird) as
with a motorised dish, it can only point one way at once.

MORE INFORMATION.

Extending your Sky Digi to other rooms, TV eyes etc.

The TV eye allows the use a handset and control of a
Sky digital from another room.
This is how it works,
A cable is connected from the second output on the Sky
Digibox (RF out 2) and this cable takes the signal to
the second room.
This cable also has to carry the 9 volts for the TV eye to work.
In order to do that the 9 volts has to be turned on in a
secret (services) menu in the Ski Digi.
The far end of the cable in the other room is connected to
the TV eye and then into the TV in that room. A small lead
and sensor is attacked to the TV eye device and is routed round
to the front of the TV. This is the receiver that picks up
the remote commands. Since is needs 9 volts to work,
the cable from RF 2 cannot be routed through other devices
like a VCR or existing distribution amplifiers as these do not
allow the 9 volts to pass through. Only Sky distribution
amplifiers can be used (which we also sell, see above) as they
allow 9 volts to pass through as well as the signal.
These amplifiers are needed if the signal is required in more
than one room. TV eyes can then be put in every room. One in and
two out up to one in and 7 out amplifiers are available.
It soon becomes apparent that only one handset is always in the
wrong room as it has been left there. This is why extra handsets
are useful. One for each room that contains a TV and TV eye.

If you have bought a TV eye from us and you need an e-mail with
full instructions (prepared by us) on fitting, please quote your order
number and date of purchase and we will send it from our draft folder.
You can also ring us but these instructions are very detailed.



QUESTIONS. (Actually a whole series of related questions)
Can I get the BBC and the ITV and Channel 5 on a free to air receiver?
Can I get the BBC, and ITV and Channel 5 on one receiver?
Can I get Sky and other satellites as well on one receiver and on one dish?
Can I use a Sky Digibox for other satellites?
How big a dish do I need for Sky?
Can I receive two different Sky channels in different rooms.
Can the CI digital receivers be used for Sky TV and what channels can I receive?
Can I get Sky and other satellites as well on one receiver and on one dish?
Can I control two Sky Digiboxes through the TV eye system?
Problems with a Sky mini dish? Is it big enough?

ANSWERS.
These are the most common questions that we receive. Many come in every day – wish people would read the FAQs first.
Here are the answers,
BBC 1 and 2 and 24 hour news and 50 to 100 other free channels are all on the 28E Astra 2 satellite.
They can be received on a cheap free to air (fixed) receiver. Prices start at £79.95
see.
www.satellitesuperstore.com/bbc.htm
These channels can also be receiver on any motorised receiver as motorised receivers work
with all free to air channels in the Sky.
The ITV and Channels 4 and 5 are scrambled channels. They need a Sky Digibox and either a Sky subscription.
or a "Freesat card from Sky. This is a one off payment and then the Sky Digibox works on the ITV.
Some people are often unhappy about needing a card for the ITV. Please do not ask us about that.
Direct your questions to Sky Television. It is nothing to do with us.
No other receiver will work with the ITV while it is scrambled. The ITV may go completely free to air at some
point in the future but we don't know when. If that happens a free to air receiver will work with the ITV
as well as the BBC.
Sky have their own box of tricks for their scrambling system and a Sky Digibox is needed for Sky Television.
A Sky box will also work on the free channels on Astra 2 but is not much good for free channels
on other satellites. For other satellites you need a free to air receiver or a Common Interface receiver
(also called a CI receiver – works on free channels as well). More info on this below.
Motorised receives are also CI receivers and work on all free channels as well. So all receivers of any
type will work on free channels like the BBC (providing the dish you have is the correct size)
There are two reasons why a Sky receiver is not ideal for use on other satellites than Astra 2.
1. It has preset frequencies, FEC and symbol rates. So if a channel on another satellite happened to
have a frequency, symbol rate, and FEC the same as one of the Sky channels,
then that channel on another satellite will work, however, since you cannot infinitely vary
the frequencies, symbol rates and FECs in a Sky Digibox like you can on all CI receiver,
then most channels will not work.
2. You may have difficulty storing channels in a Digibox if you move it from one satellite
to another. It is likely to forget the extra channels that you have tried to store.
The size of the dish depends on where you are. In most of the UK a Sky zone 1 45cm mini dish
is OK but does not work well in bad weather. In Scotland a Sky 60cm Zone 2 dish is used.
(A standard 60cm dish is best in the UK anyway for all-weather capability) From other parts of
Europe dish sizes vary and are detailed on our site at
The caravan page
or from the satellite provider themselves. Links to them are at
www.satellitesuperstore.com/links.htm
The question about 2 channels and two or more rooms is really two questions.
For 2 channels at once you need two receivers, two subscriptions and a twin or 4
out LNB on the dish and an extra cable from dish to second receiver.
To extend Sky TV to two or more rooms you need a UHF distribution system in your home.
Or a wireless video sender system. These are detailed at
The Sky accessories page
Also see
advice page 3
about getting Astra 2, Astra 1 and Hotbird all on one fixed dish.
It would be possible to control two Sky receiver through the TV eye system is one was a standard
receiver and the other a Sky + as the handsets use different frequencies, although extra cabling may be required.
Alternatively, one box could be controlled through a TV
eye and the other a video sender. See
The Sky accessories page
A standard 45cm Sky mini dish is at least 10% too small to do the job. The balance was to make it as
environmentally friendly as possible. In the North / Scotland a 60cm zone 2 dish should be used.
In all areas a 60cm is a better bet and since mini dishes have their own type of LNB / fitting the
wide choice of standard LNBs cannot be fitted.
The best solution is a standard dish like the Triax TD 54 or TD 64. The 54 will be fine for all areas
in the UK except the north of Scotland where the 64 is a better bet.
Both will give far better "all weather" capability especially in the winter. See the
fixed dishes page.


See our other web site at-
www.primesat.eu
This site includes many products that are exclusive to the Satellite Superstore.
The site contains -
• Products that we manufacture (e.g. We have manufactured heavy duty wall mounts and ground stands since 1991).
• Selected products which have our own Primesat brand name and have been prepared to our specifications.
• Selected products where we have been appointed the authorised UK or European distributor by the manufacturer.
www.primesat.eu
is an information site. Here you will find full specifications and many detailed pictures.
To buy any of these products, simply order them on this web site.

Link to our own satellite museum site
Satellite Museum. A museum of vintage satellite receivers.
See
www.satellitemuseum.com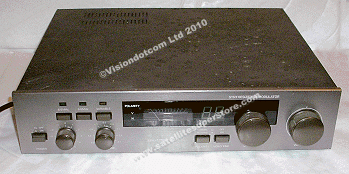 For old satellite receivers with knobs on and read about "
A History Of Satellite TV
".
Also see
www.rewindmuseum.com
. A Museum of vintage consumer electronics.
Vintage reel to reel video recorders. Vintage VHS and Betamax VCRs. Vintage video cameras. Vintage
Laser Disc. Vintage Computers. Old telephones. Old brick mobile phones. Vintage Hi Fi, Old reel
to reel audio and early audio cassette decks. Including, the history time line of vintage
consumer electronics ... and much more .....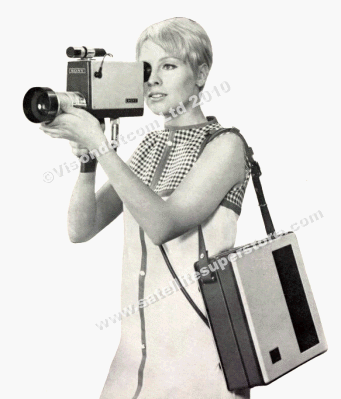 It is well worth a visit.
Only The
Satellite Superstore
brings you
great products, advice and it's own museum.


You may be interested in two other web sites.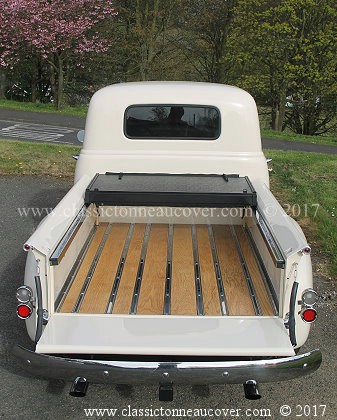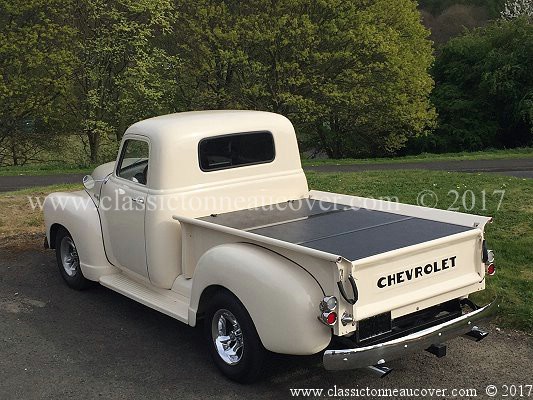 www.1952chevytruck.com
This web site shows all of the restoration process and the modifications to this truck.
In addition, there is a hard high quality tonneau cover on a new web site
at
www.classictonneaucover.com
for the 1947-53 Chevy truck.


Contacting us.
Unlike many other companies we are happy to answer questions on the phone.
Tel. (UK) 01207 544664 and 01207 544224
International Tel. + 44 1207 544664.
Before sending questions via e-mail please check-out our
Frequently Asked Questions
as this could save time.
If you have any questions & comments regarding this site's content, or you need advice please ....
click here
to go to our
contact forms
.

Copyright © 2019 Vision International. All rights reserved.